Sep
1
If you haven't read this post by Shanley Kane on toxic lies about start-up culture, you should check it out.
One value in this post is it reminds me of what we DON'T want to do at The Julia Group, as we start up a new venture with 7 Generation Games
1. We hire people who are a cultural fit. Shanley says this often means
"we're all white, mostly male, mostly college-educated, mostly young/unmarried, mostly binge drinkers, mostly from a similar work background. We tend to hire within our employees' friend and social groups. "
Part of that is true for us. We do hire within our employees' friends and social groups, which is why we have a staff that is heavily Latino – 100% of our design team (3 out of 3) and 80% of our administrative staff (4 out of 5). The educational staff is 100% Native American (3 out of 3). Our staff is split exactly 50-50 between male and female. Our three co-founders and senior consultant are 2 men and 2 women.
On the other hand, we hired our second white female ever last year as a summer intern, and our first white male ever as this year's summer intern. With the exception of our intern, everyone has a college degree, and 75% of our staff are married. (Yes, one of our co-founders is white and male, but I'm married to him and if you are having sex with me before  joining  the company, I don't think that really counts as an open hiring process.)
So, although it is a different culture, we do tend to hire people like ourselves. For example, when we needed someone to work on the curriculum for the next game, Fish Lake, based on the Ojibwe people, we asked our cultural consultant, Dr. Erich Longie, to recommend someone. He recommended two wonderful people, both of whom we hired.  Like Erich, both are grandparents, live on the same reservation where they were born and raised (albeit a different reservation from him), were raised by parents who spoke their native language in the home, and both have experience teaching. One of them, like Erich, has a doctorate.
There may be some fabulous young people living in Minneapolis or Winnipeg who speak Ojibwe, learned it at college and would be a great resource – but Erich didn't know them as well as these two and so we never considered them for a job.
Maybe we really DO need to look beyond our own social networks in hiring. On the other hand, I think our entire staff is brilliant and talented and I have no complaints about any of them  - so maybe we don't.
Anyway …. this post on start-up culture has given me a lot of food for thought, so much, so, in fact, that I wrote about another point, "Meetings are not evil" on our 7 Generation Games blog.
Jun
28
My heart goes out to whoever is writing the blog, "My start-up has 30 days to live". It's the truest thing I've read about business since Paul Hawken wrote that the reason most small businesses fail is that they have too much money. 
It's funny, because I was on the Forty Women to Watch over Forty list that came out this week as "Gaming the System, by her Bootstraps".
We did the opposite of a lot of the choices this failed entrepreneur made, in part because this isn't our first time around the merry-go-round and partly due to that, angel investors weren't beating down our door. The only one who looks less like the Mark Zuckerberg – Bill Gates – Steve Jobs demographic start-up than me is this guy:
I wrote a post We're grandparents doing an awesome start-up and Logan's Run can bite me in which I pointed out that people over 50 may be perfectly poised to be entrepreneurs. Three of our four children have their own careers and are doing quite well. The Spoiled One received a scholarship to La-Di-Da Prep Boarding School (just because she's spoiled doesn't mean she isn't smart).
In short, we were able to bootstrap 7 Generation Games. A big part of the cost is programming and we have two programmers right here. Rather than take angel investor money and hire a programmer or two, we cut out the middle man, did the work ourselves and lived off a combination of retirement income from The Invisible Developer, who had worked things out to retire at 56 (we're GOOD at math) and whatever statistical consulting I felt like doing.
I received conflicting advice. Some people told me that venture capitalists don't take bootstrapped companies too seriously. The best advice, though, came from a VC at a Women 2.0 meet-up who told me not to let go of 1% of equity any sooner than I had to. Because it was our own money, we were spending when we hired artists, animators or administrative staff, we made damn sure we needed them. I really watch our budget. When we picked up $21,000 from Kickstarter, some of it was from family and friends and some was from people who I know the $50 they kicked in was hard-earned so I feel a real responsibility to make sure not a dime is wasted. We still don't rent an office. Mine is downstairs in our house, The Invisible Developer is upstairs (no one sees him).
We applied to one or two accelerators, were not accepted and were told flat out by a couple of venture capitalists that our target market wasn't big enough. I'm a statistician and it seemed to me that a 50% probability of making $5 million a year was worth more than a 1% chance of making $100 million.
"Cut out that pesky client that generates 80% of your revenue"
That comment from the dying start-up blog sounded familiar. The really lucky thing for us not being part of one of those accelerators is that we went right on doing what we do well – developing games to teach math. We started taking pre-release orders this week. Starting next month, I will be meeting with each of the schools that will receive free licenses. In our Kickstarter campaign, we promised to donate a license for every one purchased. Most of these schools are on or near American Indian reservations, which is where most of our employees live. One grant funding agency called our decision to focus on low-income Native American students "inexplicable" since they weren't a large enough population to bother with. Fortunately, the USDA disagreed and gave us $99,000 in Small Business Innovation Research grant money.
The same start-up blogger says that he didn't build his company with generalists, he built it with perfectionists who could build beautiful things. We have perfectionists who can build beautiful things, but they are on contract and paid a set amount per task. They could probably do it better for more money but as I often quote to Darling Daughter Number Three "The Best is the Enemy of the Good". We have a budget and the people who make beautiful things have to work within it. The people who can do 15 different things are on salary.
My point is not that we are so smart and the man closing down his company is not. Quite the contrary. As I read his posts, at many, many points, I think That could have been us. Maybe if angel investors had been more interested earlier on, before The Invisible Developer turned to me and said,
"You know, I can work on this for free, well, forever"
we would have taken angel funding. I'm not dissing angel investors, by the way. I attended a few Tech Coast Angel events and learned a lot.
What I've been reflecting on lately is the fact that because we were an older, atypical start-up, we were passed over by a lot of the fast-track resources.
And that just may have saved us.
=================================================
Learn math. Save lives. Learn culture. Kill animals. (Relax, it's a game.)

Jun
20
Do yourself a favor and read this terrific post, The 10 Biggest Mistakes I Made as a Start-up Founder.  Given the miasma of bad start-up advice out there, this post is a breath of fresh air in a pollution of stupid.
The Julia Group is doing well, and our latest venture, 7 Generation Games, which started last year, particularly so. In part this is due to having avoided many of the mistakes Chima describes so honestly in his post. (Don't take this to mean we never made any of the mistakes he mentioned, but this isn't exactly our first time around on the merry-go-round. We've been in business so long I just refer to it as "being in business a long time" as opposed to "serial entrepreneur". Uncool, I know.)
1. Don't choose the wrong co-founder
When 7 Generation Games desperately needed another technical co-founder, The Invisible Developer had just retired from 30 years in software engineering. Chima says more effort should go into choosing a co-founder than picking a spouse. In my case, the exact same amount of effort went into it. This is the guy  who, when we were dating, my college students referred to as "Computer God". Obviously, we can get along and negotiate conflict, since we have seen three daughters through adolescence and are now on the fourth. When he expressed interest in finding some new software project to keep him occupied, I immediately said,
"I will pay you, give you a share of the company and have sex with you, too."
Prompting The Spoiled One to run from the room with her hands over her ears chanting "La la la, I can't hear you!"
Seriously, if you have an opportunity to co-found a company with someone people call "Computer God" and you don't, you're probably going to fail no matter what you do.
The other co-founder we brought in was Maria Burns Ortiz, a journalist with a decade of experience at Sports Illustrated, ESPN and published hundreds of times in two languages in three countries. Her latest venture was the social media beat for ESPN.com. We needed someone to do marketing and when Maria stepped in and helped run our Kickstarter campaign that raised over $20,000 I knew we had a winner. She is also my oldest daughter so I knew full well how driven she is to succeed.
Working with family members can have its own unique set of challenges and advantages, as Jon Peltier, commented on twitter. One advantage in our case is that we all had established our careers separately, so when we came together it was as a group of equals respecting each other. We were all professionals at the start. If Maria had come to work for us right out of college (as I offered) rather than ten years later, it would have been a very different dynamic. A second advantage is, honestly, we have a very good, functional family, the kind that I used to see on TV when I was a kid and did not believe really existed. I seriously think that The Invisible Developer was raised by Ward and June Cleaver, but that's a topic for another day.
2. Don't build a business you can't afford
I love this piece of advice from Chima because it is the opposite of what I have been told by many potential investors, and I think he is right and they are all wrong. We have been looked down on for "boot-strapping" our business. We've worked for free for many, many hours. Because our consulting side of The Julia Group does well enough that we could work every waking hour, if we work twenty hours a week on the game, that is 20 hours of consulting income – each – that we are foregoing. Quite a bit. On the other hand, the equivalent of a full-time programmer including salary and benefits (health care, social security, workers comp etc etc) is going to run at least $100K a year and we did not have to pay that. On top of that, we received $120,000 from a combination of Kickstarter and SBIR funds.
There are two advantages to using our own funds. First, we don't have to answer to anyone. I've sat in meetings where someone wanted us to go in a direction that I thought was completely wrong, for example, spending six months on usability testing rather than putting our game in the schools, and I had the freedom to say, "No."
As Erich once said to someone explaining a decision he and I made regarding my last company, Spirit Lake Consulting, Inc.
"We own 100% of the company so we get 100% of the say."
Second, as Paul Hawkens said in Growing a Business, which I still consider the best business book that I ever read, the reason many businesses fail is too much money. Because this was our hard-earned cash from other projects that we were investing, whether it was artwork, animation or project management, at every turn, we asked whether or not we really needed this.
3. Your business should reflect your personality
We all love different aspects of the business.  Every one of us loves children and we have six kids among us to prove it. Two of us LOVE math. Two of us care deeply about educational inequality and supporting schools in disadvantaged communities. We have a world judo champion, the first female pole vaulter at not one, but two different high schools, two people who graduated from college well before they were 21 and one who taught himself Calculus in the eighth grade and then spent high school teaching himself physics. We're unapologetically smart and not the least bit reluctant to test boundaries and wander off the beaten path. Our game and our company is exactly like that.
As for me, yet another point in this post resonated
4. Set goals for yourself
I'm trying to finish the game design for Game 2 so that's all for this post. (Yes, we are designing and developing simultaneously, but that is a post for another day)
For you -
Go read the article. It's great. Read Growing a Business, too, while you are at it. You'll be glad you did both.
Mar
21
More interesting to me than the spate of articles on the decision of Yahoo to eliminate the option of working from home has been the comments on these articles. I should have followed the advice I give my children,
"Never read the bottom half of the internet."
Too late – and I will never get back the wasted minutes reading comments written by the descendants of Simon Legree
You spoiled entitled slobs are lucky to have a job! Don't come into work ever again. There are plenty of people in this economy who would be happy to do your job for less money than you are making and show up at 5 a.m. It's about damn time that someone cracked the whip on you! You're just lucky your jobs haven't been outsourced to someone who is a real worker who is willing to work for 42 cents an hour seven days a week, 14 hours a day ….
I just sent out a contract for artwork to someone in Philadelphia. Our Chief Marketing Officer we hired in January lives in Massachusetts.Our animator lives in San Francisco. A programmer who helped us out when we got overbooked last year lives in North Carolina. We're really hoping to be able to hire him to work with us again this fall. We have two consultants in North Dakota, one of whom is coming to Santa Monica next month. In May, I'll be in San Francisco, North Dakota and Massachusetts.
There are actually only four of us that work in Santa Monica on a regular basis, and one is the woman that cleans the place. My assistant lives about an hour away and usually comes in once a week, although she is available to come more often if needed. My husband, who has been seen so seldom since he retired from making things in black boxes that we have started calling him The Invisible Developer, has an on office upstairs. I'm pretty relaxed about things but I have put my foot down that before he comes downstairs when either co-workers or clients are here that he WILL shower, shave and put on clothes rather than come downstairs in his bathrobe. He is rebelling against such authoritarianism by staying upstairs for most of his life. Friends refer to him as "your alleged husband" , since they see him about once a decade.
Business is good. We pay taxes in four or five states most years. I had a book published this year – unrelated to business, it's on matwork in judo and mixed martial arts – and we donated the proceeds to charity.
There are two reasons we hire people who work from home.
One is that it pays off for us. 
Here is an example of a poster one of our artists did. It wasn't part of his contract. He put it together using some of the art he did for the game and I saw it on Facebook, offered him a price for the right to use it as an award for those who backed our game on Kickstarter.
I'm the exact opposite of those commenters on the work-from-home articles. I don't think the people who work for us are lucky to have a job. I think we are lucky to have them. That's the exact kind of people I want to work with – people who could get another job in a heartbeat but choose to work for us. If you are extraordinarily good at your job, it's always a good economy for you. We're a small company. I can't outbid Yahoo or General Motors for talent. What I can do is offer other consideration. Would you like to work from home? Do you do your best work from 5 a.m. to 1 pm? Do you need to adjust your hours to accommodate small children? We can do that and if Yahoo or some other company won't then maybe we can steal you away from them.
The second is that this is the kind of people and kind of company we want to be. I have that old Golden Rule idea. I treat people the way I want to be treated. Many years ago, I was sitting in Union Station with one of my business partners drinking champagne. Our company, Spirit Lake Consulting, Inc. had hit a million dollars in contracts, within less than two years of being founded.  He was waiting to go up to a photo shoot with one of the senators from North Dakota and I had a meeting scheduled with agency personnel to discuss our latest project. He turned to me and expressed my feelings exactly,
If you had told me when I was a ten-year-old boy growing up on the reservation that this would be my life, I wouldn't have believed you.
Well, I didn't grow up on a reservation, but my point is the same, we have a great life, and rather than try to squeeze every last drop of work out of our employees and make the absolute highest profit, we want the people we work with to have a great life, too. We try to charge as little as possible for our products so that more schools can use our games – Kickstarter funding will allow us to give Spirit Lake: The Game free to twenty schools. Our consulting fees are below average, but that allows us to consult with dental schools, vocational rehabilitation projects and universities. Yes, we'd make more if we were consultants for Coca-Cola , tobacco companies and defendants  in anti-trust suits, but so be it.
I work downstairs in my house. It's very convenient because that's where all of my stuff is, and besides that, I don't have to drive two or three hours a day in rush hour traffic in L.A. Also, I hate mornings.
I'm sure those same commenters would tell me that is a terrible attitude for a business that has a responsibility to shareholders. At the moment, the shares are held by me and said CMO in Massachusetts and we are pretty damn happy. We have met with potential investors a few times, and perhaps our "bad attitude" is the reason we haven't done any deals yet. Oh, no wait, it isn't. The main reason is that we have not yet reached the point where we need to give up any equity in the company, and we don't intend to until we absolutely must. Any investors that expect us to treat our employees like they are small children that need to "be kept an eye on" definitely won't be a good fit.
In February, I had a book published and submitted two federal grants. In March, I've done the design for our next computer game, had clients in for three days of training, designed and wrote much of a database to a client specification and rewrote the part of the game that does assessment and testing. I get an amazing amount of shit done and I think it is not at all coincidental that I am very happy with my life AND I've made money running one business or another for 28 years straight.
If we end up with investors who buy into that kind of company, that would be great.
On the other hand, my fall back plan is to do what I'm doing now – live by the beach, design computer games and write.
Tell me again, why exactly was it that I needed to drive into the office?
Mar
1
When our Kickstarter campaign first started, I questioned the impact of social media. Despite being tweeted out by my darling daughter #3, who had over 170,000 followers on twitter, equal numbers of backers came from direct links (that is, people I had emailed directly) and twitter.
By the end of the campaign, we had 255 backers and had raised over $21,000. If you look at the graph above, you can see that, in the end, compared to how we started out, a higher percentage came from twitter and a much lower percentage from Kickstarter itself. About a third of the "other" category came from radio shows and an ad on an on-line film channel that mentioned our game . The rest of the "other" was a combination of a few MMA sites that had interviewed me recently, and Google (which was the source of only 8 out of 255 backers).
The graph below shows the NUMBER of backers, rather than the percentage, at the beginning and in total.
First of all, twitter turned out to be more important than I had expected in bringing us backers. As the week of Ronda's fight came, she was on twitter very little, so I assumed her 170,000+ followers would do us little good.  Even with a world title fight on her mind, Ronda still tweeted out the link a few times (what a good kid!) Equally important, some early backers became quite interested in the project and re-tweeted links several times.
I thought direct links – me sending email to my friends and family – would be important at the beginning but less so at the end. I was wrong. I have an awesome family. So, although I sent direct links to people I knew and they pledged in the first few days, then THEY sent email to people they knew, who also tended to pledge far more often than people who just happened to see a reference to the project on my blog or some other site. I was a bit surprised by the Facebook results, since I don't have that many friends on Facebook, but then I realized that some of my younger relatives (and even some of my not-so-younger friends) are on Facebook quite a lot and they shared the link on their pages and their friends did also.
So …. I would say three things were borne out that Kickstarter tells you from the beginning:
Most crowd-funding is going to come from people you know and people they know. The idea of some viral spreading across the internet where you end up with hundreds of thousands of dollars is probably not going to happen. However, if you get a LOT of support from those close to you, you can be successful.
It is a LOT of work. My oldest daughter put so much time into it she said, "I would say you owe me your first-born but since that is me, it would just get confusing."
The video needs to be short. We put enormous amount of time into making the video. It was a learning experience. I learned that there are not enough drugs in Los Angeles to enable me to tolerate a career in video-editing. Even though we cut our video to 3 and 1/2 minutes, of the 4,153 people who watched it, only 17.3% watched the whole video. (Seriously? You couldn't watch 3 and 1/2 minutes?) I knew a lot of people didn't watch it because they would tweet me questions that were answered in the video. Make your video short.
The odds were against us in a number of ways. We wanted to raise $20,000 – the average project raises less than $10,000. According to one published study, a 30-day project of $10,000 has a 35% chance of success. Projects that are featured have an 89% chance of success versus those that are not featured – like us – who have a 30% chance of success.  According to the Kickstarter statistics by category, only 33% of game projects get funded. So …. we were not featured, we were above average in the amount we wanted to fund and we were a game. Each of those individually would give us less than a one in three chance of success and the combination, substantially less than that. While Kickstarter features prominently on its page the overall success rate – 44% – if you dig a little deeper, you'll discover that the success rate may be much lower for your type of project.
Even if you go into it with both eyes open, expecting a lot of work and to just barely make your target – which is exactly what we did expect and exactly what happened – you may still be in for a few surprises. Because we are older than the typical start-up co-founders, more of our friends and family tend to be employed at a fairly good salary.  We expected that our average pledge would be higher than typical and it was – $83 versus the average for Kickstarter of $71. Our mode – $50 – was also higher than the mode for the site as a whole – $25.   We were a bit surprised that some people who, when we mentioned our project, immediately volunteered that they would back it, some even mentioning large amounts, never backed our project at all.
One thing that helped us greatly in the last week is that we had several larger pledges, but only one came from someone we knew.
Other people pledged far more than we would have asked. We got about what we expected but not really from who we expected it. I thought about this a lot and I finally came to a conclusion. Success in Kickstarter, of course, begins with having a good product. After that, it does not help you to have friends with deep pockets. What helps is to have deep friendships.
Feb
25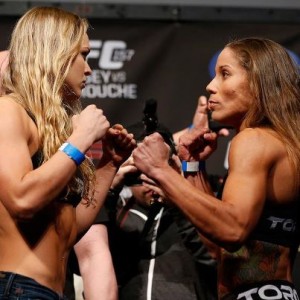 This is number 11 of 55 things I have learned in almost 55 years. You can find number 10 here , ten days ago, and that brings me to number 11.
"Just accept that you can't always do everything."
I'm very bad at taking this advice, as anyone who has ever met me can attest. Last night, Darling Daughter #3 had a world title fight in the UFC. That is mixed martial arts, which involves punching people and not actually art, as believed by a confused colleague who asked at what museum my daughter's work could be viewed. It was viewed at the Honda Center where she won by an arm bar in the first round. I was so nervous that the fight was 24 hours ago and I am STILL nervous even though it's over and she won, because I had nervous left over.
More people than I can count called or texted me and I did not get back to a few who I really should have gotten back to because they are good people and good friends, but I could only call so many people.
Also during the past 18 days we have had a Kickstarter campaign under way, which will (I am sure) come to a successful closure in less than three days. That has taken up a lot of time and it probably should have taken more but there was a proposal that I was writing that is really significant for our company, plus there was the fight. (I also had a book on matwork for judo and mixed martial arts released last week which I should have spent more time promoting.)
Since I am pretty certain the Kickstarter campaign will be successful, and I also have two proposals under review to complete further work on this game,  I should be working on game design and coding. Incredibly, I got a good bit done from Friday through today while stressing about my daughter, it gave me something to take my mind off of her fight. Still, I should get more done.
I have clients. Who pay me. Half of our income comes from consulting and I have had wonderfully forbearing clients over the past few weeks as all of this craziness has happened but I should be doing more to support their needs.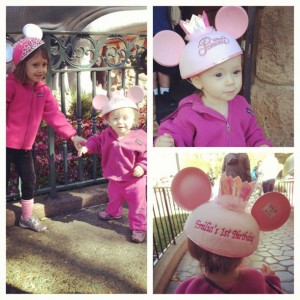 And my beautiful grandchildren are visiting from the east coast, so I should be spending time with them. At Disneyland. With princesses. Or so I have been told approximate 246 times.
Carl Rogers called this "the tyranny of the should", saying that we make ourselves miserable by constantly feeling bad about the things we SHOULD have done, but didn't. Often, he says, we didn't because it wasn't really what we believe but what we think we are supposed to believe is best for us.
In fact, there is no way on earth I could have done all of those things because there are simply not enough hours in a week. So, I figured out what I COULD do. I could only go to my daughter's fight on Saturday because they'd sold 15,000 tickets so they weren't going to reschedule it for my convenience. My grandchildren were only in town a few days. I did the 106 Miles demo in Santa Monica because, again, it was only on Wednesday and no one was moving it for my convenience. Doing the demo forced us to do a quality review on the game with a fine-toothed comb, so we did make some progress there.
The database I have been working on for a client can be modified later for the game, so progress is being made.
Still, I had to face up to that I could not do everything this week. I had to put off some of the database work and put off some of the book promotion. I will have to get together with some people in the weeks to come.
If you can't always do what everyone wants when they want it, that doesn't make you a failure. It makes you human.
Speaking of humans, as in young humans, also known as children … click on over to our Kickstarter for Spirit Lake – an awesome adventure game to teach kids math – and please back us. You'll get a fun game and other prizes. Your children will also get smarter. What more could you ask?
Feb
21
Are meet-ups worth your time? In a word – maybe.
It's often said that half of the money spent on marketing is wasted but nobody knows which half. I'd say the  106 miles meet-up we attended at General Assembly in Santa Monica was worthwhile for several reasons.
1. We were doing a demo. If you have a chance to do this, jump on it. The most valuable part came before the meet-up. We think in terms of worst case scenarios so we spent days before the meet-up testing our game and found a few minor bugs we fixed. Then, we went back and made a list of changes that would make it better. Some of those we were able to implement before the demo. It's one thing to play a game in your office or have faceless people download it from your website. It's another to consider the possibility of it not working while you are telling someone how great it is and how stupid you will look. Big motivator.
2. Other people were doing a demo. My favorite was teachmeo that allows anyone to teach one on one over streaming video. If I wanted to tutor you in statistics or judo, I  could offer my services on their site. Check it out.
3. No doubt this had to do with the fact that we did a demo but I met more people at this meet up than others I had attended. I think many developers and other technology people are not the best at small talk, so having specific topics to address was helpful – what is your product, where do you see yourself going?
4. I gained at least one new twitter follower, Jun-Fung, who won the poster for being the first person from the meet-up to follow me.
5. I found out what General Assembly in Santa Monica does (for-profit educational space), and that interested me.
6. I made three new connections on linked in, and the first one of those, Dave Gullo, won the dreamcatcher.
Does this mean you should run out to a meet-up? It depends. This particular one was helpful to me because it included a critical mass of people doing interesting work. One difference from some others I have attended is that the organizers specifically asked me,
"Do you have a working demo?"
I've been to other meet-ups where people have an idea for a business or an app but no actual code written. A powerpoint is not a demo. Sorry, but I'm not looking for someone to give me ideas that I can then turn into a product. I have plenty of ideas. What I need is time and money to pay the bills while I work on the ideas our wonderful team has.
My suggestion based on my admittedly small, non-random sample, is to put meet-ups with demos much higher on your priority list than any other kind. Even pitches too often turn out to be someone with an idea and not much else. I'm not denigrating that. Every product started out as an idea, but for us, right now, we're in the doing work and seeking funding phase. Also, when you go to something where people actually have products they have made, you get a much smaller proportion of people pretending to be experts. The questions they ask and the suggestions they make are more likely to be relevant and helpful.
Our new Chief Marketing Officer was not overwhelmed with the meet-up because we did not see a big spike in pledges to our Kickstarter campaign as a result. I actually did think we might see a little more benefit in that respect than we did. Don't hold back if you want to prove me wrong! CLICK HERE TO SEE OUR COOL VIDEO AND SOME OF THE GAME DEMO THAT YOU MISSED. I also think she might be a little impatient, because the meet-up was just over 12 hours ago. We'll find out. One thing we are good at here at The Julia Group is analyzing data. When our campaign is done, we are going to trace as much as possible all of the pledges and see how these relate to media and marketing activities. So far, we have had some very surprising results. Stay tuned.
Feb
19
I wrote a post recently about how social media may be overrated for marketing, but that doesn't mean, paradoxically, that I think social media is over-rated. I think social media is often under-rated for its value as information.
For example, as part of our Kickstarter campaign, I have received a number of questions and suggestions from people, most of them very reflective and thoughtful. Some made us change our design and some made us decide we need to explain our products, company and project better. Some were just amusing.
1. Wouldn't 7 Generation Games have a wider appeal (and more potential sales) if you didn't have such an emphasis on Native Americans? 
Probably. However, our games started on the Spirit Lake Nation and half of the people working on the project are from Spirit Lake or Turtle Mountain. Our original intent was to provide an adventure game to teach kids math that would appeal to children on American Indian reservations. It was only after we had developed a prototype with promising results that we started being contacted from parents and teachers off the reservation to find out how they could get the game, too.
2. Is the game installed on your desktop or played over the web?
Both. The game is installed and played on your desktop, which speeds up the graphics much more than streaming video. However, you log in to our server, where your game state and other data – specifically on the math problems you answered and the lessons you took – are stored.
3. Won't people hate the fact they are paying for  a license rather than getting a permanent license? Isn't requiring internet access a turn off?
Both of these go back to question 1. The schools WANTED a system set up to be as hands off for them as possible so they had minimum work to do. Having an internet connection allows automatic updates. Because multiple students will play the game in the school computer lab, it's not like your own personal game console where you start the game you left off. A major factor for schools and teachers is having the automated scoring of math problems and the ability to get an average of their class or school, find out if there are problems their students as a group are having. All of this is easier if all of the data go to a central point. It is also backed up automatically. All of the schools have internet, even in very remote reservation schools. There may be some that don't but we are not working with any of them.
4. How can you have children's confidential data on your computer? Don't you need mad security for that?
We don't have any confidential information. We have a username, a teacher name, age and gender. We send the school a list of usernames and the teacher assigns them. The same with individuals or social service programs. YOU know that Greybear is Samuel Jackson, Jr. but we don't.
5. Why do you only take payments through Amazon?
That is all Kickstarter is set up to  do. We have had people give checks or cash to a friend to back us on Amazon through their account. Yes that isn't the most convenient way, but there are a lot of other benefits to Kickstarter. They handle the payments, people come specifically to Kickstarter looking for projects to fund.
6. Why is a signed photo with Ronda one of the prizes/ why don't you offer signed gloves or other prizes?
Kickstarter rewards have to be related to your product. Ronda was involved in helping us design the game and will be further involved modeling some of the poses for fight scenes (not too much fighting, since the game is aimed at children in grades 4-6 right now, and eventually up to grade 8). Read post 3 on our updates page for more information. Since her fight gloves, getting a seminar from Ronda and other UFC-related or MMA-related rewards have nothing to do with the game, under the Kickstarter terms of service, we can't offer them.
7. Since you are 52% of your target with 8 days left, do you think you will make it?
Yes. According to Kickstarter, 98% of projects that get to 60% end up fully funded. We are almost to that 60%. We have an ad coming out soon on the American Horror channel on FilmOn host Hart Fisher did just out of the goodness of his heart. I just did two radio shows still to be aired plus several interviews with blogs, newspapers. In addition, according to most resources I have read, most campaigns receive a jump in pledges near the end as people who have been meaning to pledge quit putting it off. If you are one of those people, head on over to Kickstarter and pledge now. Get a license for yourself, give one to a school, get a signed photo, a cool poster or even be a character in the game.
8. Now that your game has received more widespread attention are you going to reduce the focus on Native Americans?
No.
Feb
17
As I write this, our Kickstarter campaign has 119 backers at around $6,700. That's not the significant part, though.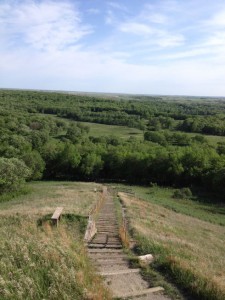 This week, I am truly humbled. We can see in the Kickstarter dashboard where the contributions come from. Well, our CMO can see, and she will call me and say
Do you know someone named  XXX? Because they pledged $250.
Invariably, I DON'T know them. They read this blog, or they follow me on twitter, or they read my other, personal blog, which is half on judo and half on my ranting like a female, Catholic version of Lewis Black. If you go to our Kickstarter page, you actually see fewer $250 and $100 pledges than we have received because most people said not to bother sending them a poster or a license, just give it to another kid on a reservation.
That isn't what has me the most humbled, though. In some cases, she would say,
"We got several pledges of $5 or $10 or $15. They came from XXX."
Those are the ones that made me catch my breath because I know some of the places she mentioned. They are on American Indian reservations and reserves in Canada. I even knew some of the people. I knew that $5 probably meant they stayed home this weekend instead of driving anywhere because they just pledged their gas money to support this game. A couple of people who pledged emailed, DM'ed on twitter or posted private messages to me on Facebook apologizing(!) because they had to wait until they got their paycheck, disability check, Pell grant or student loan before they could afford to pledge.
To some of those people, $10 meant a lot.
Some of the people who pledged $500 or $100 aren't independently wealthy, either.
We are pretty sure we're going to make our $20,000 goal, but even more than that, we are very conscious of the fact that people who don't normally support Kickstarter projects kicked in to make this happen. In short, people have faith in us. I talked to everyone on our team this week and we are all pretty sobered by the reaction. As I said this afternoon,
"Guys, people believe in us. We need to promise not to screw this up."
CLICK HERE TO MAKE IT HAPPEN : Spirit Lake: The Game – adventure, math, Native American culture, awesome
Feb
16
We started this Kickstarter campaign a little over a week ago. For those of you who are considering it, here are a few things I learned
1.Kickstarter was not nearly as well-known as I expected from my non-random sample of close family and friends. Many people outside that group, when I mentioned it said, "What? What's that?" From the Kickstarter page …
Kickstarter is a funding platform for creative projects. Everything from films, games, and music to art, design, and technology. Kickstarter is full of ambitious, innovative, and imaginative projects that are brought to life through the direct support of others. How does Kickstarter work?…. Every project creator sets their project's funding goal and deadline. If people like the project, they can pledge money to make it happen. If the project succeeds in reaching its funding goal, all backers' credit cards are charged when time expires. If the project falls short, no one is charged. Funding on Kickstarter is all-or-nothing.
2. You have to pay through Amazon. This turned out to be a problem for some people I knew who either were not too computer savvy, did not have credit cards or didn't want to give their credit card number on line. There were more people than I had expected. I know a few gave cash or checks to a friend who then backed the project.
3. You cannot back your own project. This can be difficult if people want to give you cash or checks because you cannot deposit them and then "back" it on your own account.
4. Video editing takes a LONG time and thank God that the wonderful folks at American Horrors lent us a video editing expert. No, our game doesn't have anything to do with horror, except the fear some people have of math, they're just friends of ours.
5. There are a lot of steps in creating a Kickstarter project even after you have created the video. You need to register on Amazon payments which requires your date of birth, last seven addresses, name of your first pet, favorite gang sign, Zodiac sign, animal of birth in the Chinese calendar and four drops of  the blood of a purebred guinea pig. (Sorry, Patti)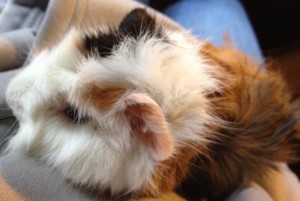 6. Once you submit EVERYTHING it does not post immediately. It's more like moderated comments than a blog post, although it can take a few days, particularly, like us, if you submit over  the weekend.
7. It's a lot of work to get the word out. I spoke to a really good friend of mine four days after we launched and he didn't know about it. I thought I had been putting it on Facebook and twitter  so frequently to the point of being annoying, but he said that he owns a business and is not on Facebook that much and not on twitter at all (even though my twitter goes to my Facebook page). So, he noted that if I hadn't posted it in the couple hours before he logged on, he wouldn't see it, because he just scrolls down a page or two and then logs off.
8. You cannot have rewards that are not directly produced by the project or its creator. We have a UFC fighter (Ronda Rousey, also known as darling daughter #3) on our design team – involved long before she joined the UFC. We can send a signed photo of her playing the game or in poses we copied for fight scenes in the game. (Don't worry it's a game for kids in grades 4 &5, the fight scenes are pretty tame.) We CANNOT send copies of her gloves from her world title fight as a reward, or send out mass copies of photos taken  to promote her fights.
So far, in about 8 days we have had 115 backers and over $6,500 in pledges for our adventure game to teach kids math.
Check it out. Pledge. Come visit us at 106 miles demo and cocktails on Wednesday, February 20th in Santa Monica
If you have any advice or lessons learned on Kickstarter yourself, please, dish in the comments below!