Jul
19
It was recently noted on our company twitter account that I'm out of town so often that I've come to resemble the Travelocity gnome in more than stature.
I've been traveling on business for nearly my entire career. Despite the proliferation of Google hangouts, Skype, Webex, Go-to-Meeting, FaceTime and God knows how many other technological innovations, there are still a lot of situations that require me to head out of LAX to points north, south, east and west.
This lifestyle has definitely shaped who I am.
I'm always surprised at people who travel frequently and come home to a seven-bedroom house.
The reality shows on the "tiny house" movement fascinate me, in part because of the creative uses they make of space in their designs, but also because I can see myself living in a very small space. After all, much of my time is spent in one or two rooms in a hotel.
For me, living out of a suitcase for weeks out of every month has meant that I have pared down greatly the amount of clothes, books and other personal possessions I "need". The Invisible Developer points out that we could not live in a tiny house because his stuff alone would fill it up. That's what happens when you stay put – you accumulate things.
It was a big advantage for me growing up in a house with a lot of siblings and not a lot of space. That may not sound like an advantage, but the result was that I had to be able to study wherever I found a spot that was unoccupied – in the room I shared with my sister and younger brother, in the attic, on the back porch, a corner of the living room table.
To this day, I can work anywhere. I'm typing this on an ipad as the plane is landing. I'll sit in the airport and review a data analysis for a client that I'll download on to my laptop using the personal hotspot from my iphone. When I get to the hotel, HOPEFULLY there will be cell phone and Internet access so that I can finish the online course I'm taking on a new game development library. (Thanks, lynda.com !)
I really do travel far and wide, which means there are few things I can depend on having – no, not even internet or cell phone reception. This seems self-evident to some people but inconceivable to those inside the Silicon Beach/ Silicon Valley bubble.
Before I met The Invisible Developer, the longest I had ever lived in one house was 4 years. I'd lived in Japan, Canada, Pakistan, California, Minnesota, Colorado, Illinois, Missouri, Mississippi and no doubt other places I've forgotten by now. Since I had moved so often, traveling to a new place wasn't all that different from being in the relatively new place where I was living.
After 18 years in Santa Monica, I've gotten used to a location, and for the first time I find traveling a trifle unsettling because I have actually gotten settled somewhere. That's been reinforced by the fact that I work out of my home office a lot. Working at home is convenient because it is where all of my stuff is and it's full of people who know me,
Maybe that explains why I've started to give some thought to traveling less. I don't think that will actually happen, for a while, though. If I were to just stay home and write code, I could make a fairly good living, but then someone else would be flying hither and yon to meet potential partners, customers and investors and the final decisions would rest with that person. With responsibility comes a certain level of discomfort, regardless of what you told yourself it was going to be like "when I'm running things".
I'm not ready to turn over the reins just yet – which is why I'm finishing this from a plane to Minneapolis where I was re-routed after my flight from Denver to Minot was cancelled. So, now, I'll finally get a Minneapolis to Minot flight that lands around midnight and then drive 2 hours to Spirit Lake.
Wake me up when the glamorous part of travel starts.
————-
Want to see what the heck I'm flying around doing? 
We make games that make you smarter.
Mar
13
As further proof  that God has a sense of humor, my career has been full of reversals. Where I was once the pain-in-the-ass young hotshot who knew everything and thought my boss was stuck in the past century, now I have to deal with people like that.
For my first few years as an employee, I thought that managers were pretty much leeches on the productivity of the "real workers" like me.
How could they claim to be busy all of the time when they weren't actually making anything?
These days, I have to fight to get an hour or two to actually write code, and yet, I often work 12-14 hour days.
What do CEOs do all day? Let me give you a not-so-brief list, not at all in order because it never is in order.
Monitor budgets. I meet with our accountant, usually by phone, and review files she sends documenting where our expenditures are in comparison with budgets for each line item – supplies, travel, developer salaries, marketing expenses. It's my job to see that we don't run out of money. Because I am the owner of one company and CEO of a separate corporation, I make sure that expenses are apportioned to the right entity. I look over our corporate tax returns.
Review contracts and documents. Speaking of tax returns, there are a number of documents – tax returns, federal reports, contracts for employees and freelancers, rental agreements – that bind the corporation in some manner and require the signature of someone with that authority, that being me. Because I am not an idiot, I read all of these before I sign on the dotted line.
Answer questions requiring approval. Do we want to extend Joe's contract as an animator/ software developer/ janitor ? If so, how much do we want to pay him? Should he get a raise? Has he done a really bad job this year and should we consider letting his contract lapse and replacing him? Do we want to continue paying for a license for Unity / Coherent UI / Adobe Creative Suite etc etc. Some of these discussions are very quick and some take an hour or more.
Answer questions on priority. What do I want Mary to work on first? Is the new radio commercial more important than the video for the Kickstarter campaign? Should Sue document the module she just finished on the wiki before going on to the next part of the game or is our deadline just so tight that she needs to knock that level out immediately? Again, some of these discussions take a while. Is there someone else who can do the documentation while Sue goes back the previously level and debugs that? Is there anyone on the project part-time that could work more hours?
  Calls and meetings with people who are very important to our company. These can be people who give us money, potentially give us money, representatives from schools that our beta test sites. No matter what you do, there are people who you really want to keep happy because they are critical to your organization. You don't want to take the chance that they will be given the wrong information and put off to tomorrow because the person they are meeting with doesn't have the authority to make a commitment.
Meetings with people within the company. We have meetings weekly or bi-weekly with staff just for communication. Everyone needs to know what repository we are using for the latest game, who is in charge of starting the section of the wiki for that, who is doing the artwork and where it is stored and dozens of other things. Yes, maybe we could send out email or create a Google doc, but a meeting insures that as of noon on Monday everyone knew all of these things.
Applying for money. I spend probably 20% of my time on this. Some days it is 0% and other days it's 100%. This may be grantwriting, attending a meeting with an investor to determine if this is a good fit for us.
Being the public face of your company. This can be presenting at a conference, doing an interview with the press or a guest speaker at a meeting. If you are a start-up, your biggest competitor is apathy. Any way you can increase awareness that you exist is time well spent.
Administrivia. This is my name for all of the stuff that somehow collects and needs to be done. Email from people I met who I may or may not want to respond to and ever meet again – but I need to read it. Invitations to present at some conference, contract offers I may want to decline. Most of these things I can glance at and delete, but I get hundreds of emails a day. Over the past couple of months, I have brought my unread emails down from 1,600 to under 1,000. In-box zero, here I come!
Questions no one else seems to be able to answer.  What's our EIN number? Are we a C-corp or an S-corp. What's the password for our SAM account?
Learning. No matter what your industry, to be successful you need to be continually keeping up with your field, reading books on investment, javascript, game design, management and anything else that might be of value to your company.
Multiply each of these by a dozen times and you see why I'm writing this blog at 3 a.m.
————
Want to be even smarter? Play 7 Generation Games.
They're like push-ups, but for your brain.
Jan
23
Our Project Manager, Jessica,  made the very insightful comment at lunch the other day,
No one cares how hard it was for you to make. When people are looking to buy your product, all they want to know is what it will do for them.
That young woman has a bright future in marketing. Unfortunately for those who read this blog, I do not, so I am going to tell you how hard it is to make that last push to the finish line.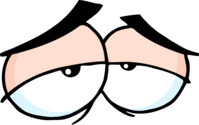 I quit counting the number of hours I worked this week when I got to 80. I'm sure The Invisible Developer had put in even more, because many nights (mornings?) I have gone to bed at 2 a.m. and when I wake up and check the latest build in the morning I find it was put up at 5 or 6 that morning. There hasn't been much blogging going on lately and I only have a bit of a minute now because I'm waiting to get the latest latest latest build so that I can make the Windows installer.
I've blogged before on the great value I place on "details" people and this week is a prime example of the importance of details.
You'd think that down to and past the wire – the last build of the game was supposed to be today and we have negative 68 minutes left in today – that we would be moving forward pretty quickly. Um, not so much.
At the beginning of development, you can easily find the problems – the question is what fraction of the fish are over one foot long when you caught 125 fish last summer and 25 were over a foot long. The correct answer is 1/5.  However, 25/125 is also a correct answer, as is 5/25 . Finding those problems is easy. You can check the answer while you are creating the pages, have it write to the console the correct answer, step through the logic. No problem.
Same thing with playing the 3-D part of the game. If you are at the part where you are supposed to be spearing the fish and there is no spear, then it is an easy enough fix.
HOWEVER, now we are supposedly at the end. So…
We make a version of the build for Mac and another for Windows.
We zip the Windows file because many systems block .exe files downloaded from the Internet to prevent malware installation.
We upload the zipped file to our server.
We download it.
We play the game from beginning to end on Mac.
We play the game from beginning to end on Windows.
That is, we go through every step that a user would — and somewhere along the way we find an error that we somehow missed in all of our earlier testing. Maybe something we fixed in a later stage of the game was a script that was used in an earlier level and now that doesn't work.
So … we go through all of the steps all over again. Yes, we do have debugging capabilities where we can skip to level 6 and test that, for example, but at the very end, you NEED to go through all of the steps your users will. Trust me. You can put in every unit test you want but it will not let you know that Microsoft or Chrome or some other organization put on this earth to try my patience now has a security feature that blocks the game from installing. You won't see that three problems and all of the accompanying instructional material were left out.If you start at level 6 you will miss the fact that there is a problem in the transition from level 5 to level 6. And so on ad inifinitum until you go to speaking in Latin and wanting to tear out your eyeballs.
We go through all of the details so that when you play it all you see is a game that works.
My high school English teacher told me,
If something is easy to read, you can damn sure believe that it was hard to write.
I think this is also true,
Any kind of software that is easy to use, you can damn sure believe it was hard to make.
Oct
9
I find it weird when I make people nervous. I've had people shake and stutter so much that I thought they had some sort of disability, only to find out later that it was a reaction to meeting me!
My family and friends say I'm intimidating, which I also find bizarre. I am, literally, a little old grandma.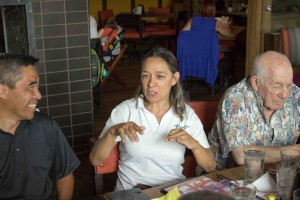 I said this to a friend who responded,
Are you kidding? You're just amazing! Do you think we forget that you were the FIRST American to win a world judo championship, have a Ph.D. , published a book last year, started a company that made a million dollars in less than two years, then started another company to make games, came out with your first game this year,  published scientific articles. Oh, and you raised four successful kids, one of whom is also a world champion and making movies.
He went on to an embarrassing degree about a lot more stuff. I'm not one of those fake humble-brag people, like the super-models who claim to be "so fat".
It's just that …. it's not like that when it's happening. Even to me, if I stopped and piled it all up like that, it sounds impressive, but day to day, it's not really like that at all.
Whether it's winning a world championship, earning a Ph.D., building a company or making computer games, it's not amazing when you're in the middle of it.
For example, I spent the last week fixing up our next game, Fish Lake. I improved the graphics, added gravity so that when a character walks off a hill, it falls down instead of walking around on the air. I added artificial intelligence to make the animals run around at random instead of just stand there. I modified the css  so that the input boxes for the math problems stand out better. All of those are minor fixes in the grand scheme of things. The purpose of the game I was working on is to teach fractions, which are a super important part of understanding math, but if it's not a fun game, kids aren't going to play it.
Tomorrow, my day starts with reviewing the quizzes one person wrote, followed by reviewing a PowerPoint and video clip someone else wrote to teach about reading graphs and then testing some software for podcasts.
Hopefully, enough days like this piled on top of one another and we'll have an amazing game.
It's just like in my judo competition time, when I trained three times a day, every day. Looking back, winning a gold medal and being best in the world was amazing.
In the middle of it, though, it's just getting up and working hard all day. Repeat a few thousand times.
Oct
7
Every day, every week, I face the same question that all entrepreneurs ask themselves –
"How do you know when you are done?"
Most days, I start work around 10 am and finish about 14 hours later. Usually, I take off an hour for lunch and an hour for dinner, or take a few hours in the middle of the day to get away from the office. Sunday, it was taking my grandchildren to the Natural History Museum and the park.
I average 10-11 hours a day, seven days a  week. Even then, there is no end in sight to the tasks I want to accomplish, goals I want to achieve. When there's no time clock to punch, no boss looking over your shoulder, how do you decide when it's time to hang it up for the day?
One answer is when you are just exhausted and making more mistakes than you are progress. Frankly, the prospect of just working every night until I fall asleep from exhaustion  isn't very appealing. I did that in the year after my husband died, and even though it was probably a preferable (and more profitable) way of coping than drinking myself into a stupor every night, I can tell you that  it's not a lifestyle I would recommend. The reality is that there is never, ever going to be a day at the office when I say,
Okay, that's it. No more work to do here. Time to head to the beach.
Some people (who are not me), would say that you should take off to celebrate achievements. For example, last week, I
 found out that a project we had worked on for a client had been wildly successful,
submitted a grant proposal to create a game for English language learners, including receiving written agreement from teachers in three school districts in three different states to assist with development,
finished 1/4 of the lectures for a course I will be teaching soon,
made major improvements in one level of the Fish Lake game, which we will be able to use for Spirit Lake as well,
found out that a huge school district is now using Spirit Lake,
renewed a consulting contract,
created css to improve our web pages in the Fish Lake game,
did the usual stuff of meetings, approving payroll, answering email, reviewing staff tasks on basecamp, updating a few things in the company wiki, approved a couple of employment contracts.
And all of this was accomplished with having spent all of Monday in airports and on planes flying back from Kansas City where I had been as coach for a judo team of seven students from Gompers Middle School. So … did I take off early? No, because I still needed to
submit a revised budget for a contract,
submit another revised budget for a grant,
rewrite the PHP for a client database,
get ready for an investors' meeting,
figure out what is wrong with the gravity in one level where the player is literally walking on air.
My unhelpful point here is that I DON'T necessarily take off to celebrate and I definitely don't take off when I have something that could be very important to our company, like a meeting with a potential investors during which I want to get as much information (and not look like an idiot) for that time down the road when we do need to bring in outside investors.
What I DO try to to do is stop working by midnight every night. There just seems to be something dysfunctional about not leaving the office the same day you came in, even if you come in at 10 a.m. I don't take off to celebrate so I can take off when I feel that I need a break.
One thing I can guarantee you for an absolute fact is that you will be less effective if you don't get enough sleep. You'll make mistakes you never would have made if you were not so tired. Knowing this,  another reason that I try to quit working at midnight so I can be asleep by 2 a.m. That gives me 8 hours to sleep before I get up and hit it again at 10 a.m.
Staying up until 5:30 a.m. as The Invisible Developer sometimes does strikes me as counter-productive. You're just going to sleep later  the next day, so why not just go to sleep now and start up again when you are rested enough to be more effective. Even if I do say so myself, this post I wrote about doing one more thing before you go to bed is worth reading. Often, that one more thing will be to make the list of the things that are a priority for tomorrow. I then can knock off with confidence that I'll get on those things first thing the next day.
I work hard, I work a lot, but I have learned not to make myself crazy trying to get everything done, because … at the end of the day, there's another day. That's how time works.
Oct
3
I'm pretty certain that I'm a woman in technology.
Last night, I was using SAS on a virtual machine through a remote desktop connection to prepare data from the National Hospital Discharge Survey for use in examples of MANOVA and multinomial logistic regression.
Today, I was working on improving animation in the Javascript for a browser-based game that leads into the 3-D portion of an adventure game I designed to teach fractions.
Next week, I will start on a contract to completely re-do the PHP/ MySQL database for a client to bring it to something more secure and up to date.
Oh, and I also was reviewing my notes for the graduate courses in biostatistics and advanced multivariate statistics that I'm teaching this fall.
Pretty certain that by any standard – writing code, founding companies, graduate degrees, university appointment, successful Kickstarter – I am definitely a woman in tech/ STEM whatever the day's buzzword.
I read SO many articles, blog posts, tweets about the need for women in tech, women-led start-ups, women entrepreneurs.
If you ask me, the U.S. Department of Agriculture is the greatest proponent of women in tech that there is, because they have actually put up money and funded us to do a prototype of an adventure game that teaches math.
When results from that were positive, they funded us again with a Phase II Small Business Innovation Research award to develop the games for commercialization.
I have written here before about the troubling nature of the Black Girls Code, Latina Girls Code emphasis that seems to completely overlook the grown women who are here now. I am NOT saying those aren't good programs. I assume they are but I have no personal experience. What I am saying is pretty much what I said in January.
It seems to me that when people are looking at minorities or women to develop in their fields, they are much more interested in the hypothetical idea of that cute 11-year-old girl being a computer scientist some day than of that thirty-something competing with them for market share or jobs. If there are venture capitalists or conference organizers or others out there that are sincerely trying to promote WOMEN who code, not girls, I've never met any.
(Since then, I have met a couple of conference organizers.)
I suppose Ada Lovelace was cool – my two-year-old granddaughter has a shirt with her picture on it. Still, I don't think a trending hashtag of #fuckyeahadalovelace did anything for me as a woman in tech.
You know what helped me as a woman in tech? Seed money from the USDA. You can see what we did with it here at our 7 Generation Games site.
One thing Sheryl Sandberg got right in her book, Lean In, was that women tend to be judged on their accomplishments where men are judged on their potential. Of course, you also don't want to be "too old" to be an innovator so by the time women have those accomplishments, they are past their prime as entrepreneurs according to those VCs who believe that people over 30 are too old to do a start-up.
It's hard for me to complain about my life when my morning starts out with reading technical books with lines like, "Figure 1 shows the sprite with the red and green blood particles for player and zombie".
My point is that our company is in the situation we are in not because of any "help minorities code" program but because USDA and our backers on Kickstarter gave us cold, hard cash to develop our products.
Want to help women in tech? Back them on Kickstarter. Buy their products. Tweet about their products and companies to help their marketing. Invest in their companies.
USDA got it right.
Thank you.
Sep
20
Yes, I do realize that I'm probably far more excited about our new website coming on line than is normal. Several points here on a Friday night:
I completely disagree with those entrepreneurs who say, "You sell the sizzle not the steak" when what they mean is that they really don't have a good product but just a good story a.k.a. a line of bullshit.
I think we have benefited from never hiring anyone in our company who has experience as a middle manager.
You're better off having a great product and a lousy website than the other way around.
Not having too much money can be a benefit when starting a business.
Thanks to Jon Sullivan for the yummy steak photo
Back in the paleolithic era when I was in undergraduate marketing classes, they drilled into us the four P's – product, price, promotion and place. There were lots of things I learned in business school that I disagreed with, but one I have found to be true to this day is that the most important of those four P's is product. If your product is terrible, you may get people to buy it once if it's cheap enough, they live close enough or you advertise it enough, but they aren't going to buy it again.
Since we began 7 Generation Games, our priority has been making math awesome. Our first game had a lot of problems, many of them due to incompatibilities with web browsers, being stopped by school district firewalls. Ever call technical support and the person on the other end of the line says to you,
"Well, it works on my computer."
Yeah, it was like that.  So, we have been working like crazy to add every feature, correct every bug reported by our infinitely patient and wonderful alpha and beta testers (we love you guys). We still have, literally, hundreds of improvements we want to make, and I expect we always will.  I work on them every day. Spirit Lake: The Game works. It doesn't crash, it has lots of math and kids like to play it. Fish Lake is in process. Making a good game was our highest priority and still is. We just hired another developer (yay!) to help us out, are ramping up the artwork for the next two games, hired people as testers, an audio engineer …
Now that we have more people working in our company we have started to implement some actual policies and procedures. We have a git repository, use a source management system, an issues tracking system, file sharing system. We signed up for Amazon Web Services, Google Apps for Work, basecamp, some payroll system Donna manages – a lot of stuff I thought would be useless for us at the beginning. This is why I am glad we never hired anyone who had been a middle manager – because I was right. That stuff would have been useless for us at the beginning. It would have wasted our time and kept us from doing the most important work of making a good product. When do you add that layer of management? When you find yourself swearing,
"Damn it, we NEED a way to make sure you're not copying over the changes I just made!"
When you only have two people working, and both in the same house, one can holler upstairs to the other,
"Hey, I'm working on level 4 today, okay? So, don't touch it."
At that point, you don't need version control. Now, we do. When we did hire a project manager, we hired someone who had run a small business for ten years who shared our idea of having the degree of management you absolutely need and no more.
Finally, finally, finally, we are updating the 7 Generation Games website which, I believe, Maria originally put together in four hours one afternoon. It isn't as if we didn't know it needed a huge improvement. We believed our less than infinite time was best spent improving the game, meeting with customers, getting their feedback, designing more levels. We're a small company. At Unite 2014, I attended a session where a developer mentioned they had 50 people working on their game for 2 1/2 years and it still wasn't finished – that's 125 person-years!  That's just people making the game – not managers, marketing, accounting. We've spent something more than 2.5 person-years developing ours, which explains why we constantly feel like we need to put every spare second into development.
Having the luxury to worry about the website says something about how we have matured as a company. With new people hired to take the non-development work off of us and additional people picking up some of the development work, we no longer can say,
"Having a spiffy new website is the least of our problems."
In fact, it's been bugging the hell out of me for a few months now. Did I feel bad about it? Yes. Like the source management system, when it got to the point where it felt like,
"Damn it, we need this!"
instead of,
"Brother, I got 99 problems and that aint one of 'em"
that it was time to get it done.
I've had people tell me that we should have been working on our website with bells, whistles and gold tassels before now because "VCs won't be impressed if you don't have a professional website."
Hmm. Not sure VCs will be impressed if you don't have a product, either. I know companies that started about the same time as 7 Generation Games and had terrific website, brochures, every social media account you can imagine,  unbelievably honed pitches – and they evaporated because they were all sizzle and no steak.
I've written before about Paul Hawken's recommendation that in growing a business that you do as much for yourself as possible. That's a whole post in itself, but to cut to the point – you keep your overhead low, which means you don't require external funding in the short run. You are more viable in the long run not just because you have low debt and low operating expenses, but you also have the asset of everything you have learned yourself.
But we still hired someone else to update the website (-:
May
4
I read an interesting post by Heidi Roizen with the title, "It's different for girls." Ms. Roizen is an admirable person. A successful entrepreneur, venture capitalist and mother. (The latter is relevant as you'll find if you read her post) This is a quote from her post:
Wine was brought and toasts were made to our great future together.  About halfway through the dinner he told me he had also brought me a  present, but it was under the table, and would I please give him my hand so he could give it to me.  I gave him my hand, and he placed it in his unzipped pants.

Yes, this really happened.

I left the restaurant very quickly.  The deal fell apart.  When I told my brother (T/Maker's co-founder and chief software architect) what happened, he totally supported my decision to bolt.
This is the part I read over and over and did not get. She didn't throw wine in his face, punch him or do anything other than leave. Her BROTHER didn't do anything other than agree they shouldn't work with the company. Now, the latter I completely understand and I also am in agreement with her view that you don't work with dirtbags and there are people out there who are not shaking their dick at you – literally – that you can work with.
Maybe it is growing up getting in fist fights in the neighborhood on a regular basis. Maybe it is being the world judo champion. I cannot imagine being in a situation like this where I did not haul off and hit the person as hard as I could. To me, it's assault. The one time I did get groped at work – over 30 years ago – I actually did throw him into a wall. Really, it was just reflex, the same as if someone punched me in the face, I would have hit him back.
Ms. Roizen is admirable not just for her accomplishments but because she is honest enough to say,
It pains and somewhat embarrasses me that I am not recommending calling out bad behavior and shaming the individual or individuals responsible.  In a perfect world people would have to account for their behavior.  But as an entrepreneur who spent years in a daily battle for existence, I did not feel like I could afford the hit I'd take in exposing these incidents.
I respectfully disagree. She was not in a daily battle for existence. She was not a woman in  Nigeria who was in danger of being killed or sold into sexual slavery. Perhaps she was in a daily battle for existence of her company, a certain lifestyle. I am sure she believes that the end justified the means and now she can, as a venture capitalist, help other companies, speak out in her own way for women. I don't know her at all and I'm in no position to tell her how to run her life.
What I will say, though, is that it is totally different for me. In the few times in my life that I thought the end justified means I did not think were right, it always turned out to be a mistake.
I appreciate her. I appreciate the honesty of the female college president who wrote in her book about deciding to have her breasts removed at the point when she was walking through an airport and a man said, "Nice tits"
However, as I said in the post I wrote about that, I am in more agreement with my sister who commented,
"Wow! If I was walking through the airport and a man said, 'Nice tits!' I think I would accidentally spill my coffee on him. And if I wasn't carrying a cup of coffee, I'd go and buy one to spill on him. Having my breasts surgically removed would be the last thing that would occur to me."
 I've been married to The Invisible Developer for 17 years. We've raised our voices to one another perhaps twice, so it's not as if I go around randomly swinging at men. However, I know without a shadow of a doubt that in Ms. Roizen's situation I would have jumped up, yelled,
"Are you fucking kidding me?"
and then I would have smacked him.
I am sorry that Ms. Roizen and Dr. Spar had to make the choices they did.
One thing these women have done for me this year is cause me to dramatically increase my plans for 7 Generation Games because I intend to show the world that you can become an extraordinarily successful woman without cutting your breasts off or enduring a strange man putting his dick in your hands.
I have four daughters and two granddaughters and I refuse to accept the status quo will be their future.
If you're interested in jumping in on our anti-hackathon, click here to learn more.
Apr
5
I read some poorly done research the other day that showed a very small number of start-ups that became billion-dollar companies were started by people over 50.  As someone else pointed out in the comments to it, that was lacking a key number, the denominator. That is, if people over 50 only started 20 companies, and 2 of them made a billion dollars, while people 25-35 started 10,000 companies and 20 of them made over a billion dollars, that still suggests that your odds are far better with the older crowd.
Regardless of the denominator, I don't care that much. As a statistician, I am well aware that while statistics are great at predicting probability you cannot say anything with certainty about an individual case.
I was talking with The Invisible Developer one day about scheduling, cash flow and so on, and asked him,
"How long, realistically, given our current rate of spending, do you think we can continue development?"
He answered,
"Forever."
Here's the thing – all of the coding now is done by the two of us, and we managed to put enough away to live on in retirement. Three of our children are on their own doing fairly well. The Spoiled One received a significant scholarship to prep school and we already saved up for her college education.
So … at 55 and 58, respectively, we can easily work on developing these games for another 10 years. Being these ages, we have a ton of years of experience in programming, documentation, and other fields like statistics, mathematics and education. Think what it would cost you as the major expense for creating a game and it would be  – developers.  We can afford two full-time senior people before we have to bring in a dime of revenue. We can probably continue to support a part-time tech support person and a part-time administrative staff member indefinitely as well.
Now, of course, we would LIKE to make money and that is our plan. (The Spoiled One and our Chief Marketing Officer both remind us regularly that they would like us to make a LOT of money). Our employees would be unhappy if we shrank down to two part-time people plus us. The fact that I am writing this post at 11:30 on Saturday night in North Dakota, after spending much of the day writing improvements to the game tells you something about how serious I am – and The Invisible Developer is home working on another game.
Still, it appears to us a huge advantage that we have a relatively long runway. In addition to the funding we have received from the SBIR Phase I and Phase II awards and the Kickstarter funds, we are able to self-fund development for a really long time.
One of the more brilliant things we have done – for which I would love to take credit, but I have to admit the SBIR grant was an impetus – is to install the beta version of the game in a lot of schools. If we were just home coding, there might be a tendency to have a laid back attitude – but knowing that teachers in several states are having a problem with a part of the game introduces an urgency on getting in fixes. Because we do those fixes in-house, we can often do them in less than a week.  The fixes the teachers requested on Wednesday will be done by Sunday night, tested by our fabulous game testers and installed in the schools on Wednesday of the upcoming week.
My point – which you may have despaired of me having  – is that older entrepreneurs who have raised their children and secured their retirement, may be able to put in more time for a longer period, than younger founders. That ability to stick in the game makes them LESS of a risk.
If you'd like to buy Spirit Lake: The Game and see what I am talking about, click here.
The game is focused on mathematics for grades 3-5, but it's also fun if you just want to tromp around in a virtual world set in North America in 1800s.
Mar
25
Lately, I've been a terrible person. I have told many people, "No, I cannot help you."
After six happily profitable years, we're winding down The Julia Group consulting division. We are not taking any new contracts and not adding on to any existing contracts. As contracts expire, we are not replacing them with new business. In the next month or two this blog will get merged with the 7 Generation Games site.
I have agreed to present at one conference, the Tribal Disability Summit, in July, where I will be speaking on Start-up 101 : The Challenges and (Yes) Advantages of People with Disabilities. I have also said no to other offers to speak at conferences. I'm really bad at answering email requests.
Every time I tell someone no, I feel like I am a terrible person. After all, that's why I went into consulting and why I started The Julia Group, so I could help people. We have always had rates far below the market average so that non-profits could afford the help they need and also so we could choose to work on the projects most rewarding to us overall and not just financially.
The truth is, I'm not really a terrible person. I decided to do a new start-up to make games that teach mathematics and I work every day on making those games better meet the needs of students and teachers.
The best advice on succeeding is to focus on whatever it is that you want most.
When I was competing in judo, every decision I made all day met a single criterion:
Will this help me win the world championships?
If the answer was, "Yes", no matter what it was, I did it.
If the answer was, "It will make my chances of winning lower",  I didn't do it.
If the answer was, "It won't make any difference", then I did it if I felt like it or there were other reasons.
I'm applying those same lessons learned in winning a world judo championships to running a successful gaming company. Being best in the world is not a part-time gig.
As my big brother (who is, coincidentally, a math teacher) told me,
There are too many people in this world who cannot give up what they want now for what they want most.
I'm trying my best not to be one of those people.