Dec
11
It had been a difficult morning in Minot, North Dakota. My husband was in intensive care in Bismarck, 130 miles away. After visiting him for hours the night before, we had gotten home late. The children were late getting up. On the gravel road from our house to the highway, the muffler had come loose and was dragging. I had to crawl under the car in the snow to wire it back on. Finally, I dropped one child off at elementary school and two off at the preschool.
Sitting down at my desk to a stack of teaching evaluations, I read the first one:
"Dr. Rousey piles on the homework. She has nothing in her life but statistical analysis, and fails to realize that the rest of us have other things …"
Oh, really? Really? I didn't know whether to laugh or cry, so I decided to laugh. Yes, I did have four degrees by age 31, and I was younger than many of my graduate students, but I also had three children. Believe me, I knew very well about the challenges people face when they have 36 hours of obligations to fit into a 24-hour day.
So, how do you do it?
My first piece of advice, which I am a bit of a hypocrite about, is stop trying to be perfect. Graduate students tend to be more motivated and have higher standards than the general public – that's how they got to graduate level. I can't tell you the number of students who have been crying in my office or on the phone because they received a poor grade on a test. I teach courses like biostatistics, advanced quantitative data analysis and multivariate statistics. These are not cake courses. No matter how brilliant you are, you make mistakes. I make mistakes. Tonight during a lecture, I gave the wrong answer – I had used the square root of N as the divisor instead of the standard deviation divided by the square root of N. My immediate response was,
I can't believe I did that. I'm such an idiot!
Well, I'm NOT an idiot, and you're not either. Cut yourself some slack. Like me, I'm sure you get distracted – maybe you were in the middle of solving an equation and the phone rang, a child needed lunch money – and you forgot to divide, you forgot to add, or you just misunderstood what formula to use. Give yourself a break, learn from whatever the mistake was and resolve to do better tomorrow. As you can see, I'm not unwavering in following my own advice, but I try, because I realize that much of my stress is of my own making.
I think my students who return to school after ten, twenty or sometimes forty years after their last time in the classroom are amazing and admirable. They could have just 'retired in place', go on doing the same job for the next twenty years and just settled for getting by, but they decided they wanted more – to learn more, earn more, be more. I really respect that. Pat yourself on the back a little. You deserve it and it will help you not to feel so depressed about the fact that you haven't cleaned your bathroom in so long that you are starting to suspect that the mold in there has organized and formed its own government. Your children are going to benefit a whole lot more from that degree you are getting than a lemon-fresh bathtub.
Trust me. My daughter was on the Jimmy Kimmel show tonight talking about her childhood and not once did she say,
"My mom always ironed all of my underwear."
She was lucky to be able to find clean underwear.
My second piece of advice is to identify priorities. That paper due on Thursday – priority. Taking your child to the mall (no matter how much she whines) – not a priority. Attending the Christmas concert in which your child has the starring role – priority.  You don't have to be there all of the time, but do try to be there the times that matter. If something happens and you just can't (I was winning the Pan-American Games when my oldest daughter took her first steps) – well, see point number 1.
Since it's getting late and this post is getting long, I have one more very tangible piece of advice. Start early. DON'T procrastinate. Every course I have ever taught, whether it was online, a three-week summer class or a regular semester course where students sat in rows for 50 minutes, the students who put off studying or writing their papers until the last minute were more likely to fail. Maybe that IS exactly the same advice your mother gave you. Mothers can be pretty smart. Some of them are so smart they're in graduate school right now.
========================================
This post is brought to you by Kaplan and blogher
Whether you're seeking further success in your current role or a new opportunity, Kaplan University can help you prepare for the exciting possibilities ahead.*
As an accredited university built on 75 years of experience,† Kaplan University offers a wide range of career-focused programs designed to develop the skills and knowledge leading employers seek. Our mission: to offer you the most direct educational path to achieve your goals.
Are you ready for a change? Learn more at kaplanuniversity.edu
* Kaplan University cannot guarantee employment or career advancement.
† Kaplan University is regionally accredited. Please click here for additional information about institutional and programmatic accreditation.
Dec
10
Today was my most recent experience in the clash of commercial and academic cultures. For seven years, I was an assistant and then associate professor, teaching statistics and research methods, writing articles for academic journals. For five years before that, I was a graduate student at the University of California. I even did a post-doc on an NIH fellowship. All the research things. So, I am well aware, as my colleague at lunch today was telling me, that the National Science Foundation prefers studies where subjects are randomly assigned to experimental and control groups. Randomized controlled trials are the gold standard of research, as the textbook I'm using to teach biostatistics says about every third page.
"Yeah, we're not doing that."
In response to her shocked look, I explained,
"Last year, when we did the pilot study for 7 Generation Games, we were able to get a control group but that was before we had our data in that showed the children at the two schools that played our game did significantly better in math. Now, the superintendent of schools is telling me that they want to be in the experimental group, too, because he is not going to face down parents and tell them that their children did not get to use a program that he believes would have helped their children do better in math because — well, what reason could he give them that would be satisfactory? Because it would help us provide more credible evidence to the Institute for Education Sciences? Seriously, why the hell would that parent on an American Indian reservation chance that their child would perform worse in math so that we could get better data for our study? Does that make sense to you? As for randomly assigning them to be in the group to play the game – how can we do that? We can offer it to low-income schools at no cost but if they are over-worked with a hundred competing responsibilities (as many, many teachers are), already have their curriculum planned for the year, are part of some reform that doesn't allow them to do anything but a specific lesson plan or unwilling/uninterested for any other reason, we cannot MAKE them use the game."
She nodded that she saw my point but then suggested hopefully that we could do a random assignment by classroom, within school.  I told her that we had that idea, too, but the teachers who used the game and found their students doing better and enjoying math class more shared the link to download the game, and the teacher resource site with other teachers at their school. My colleague exclaimed,
"That's terrible! You have contamination of implementation!"
I corrected her,
"Or, as the teachers called it, not being an asshole. Look, say you're a teacher in a school without a lot of resources where children are generally performing below grade level. You get this new game that your kids love to play and they are doing better on their math tests. The teacher next door asks can she get a copy and you say, "No", because a bunch of researchers want to see how much worse the kids in the class next door will be doing by the end of the year. Of course you don't do that. You share it with the other teacher because you care about students in your school and you also don't want her throwing an eraser at you."
================================================================
You can buy a copy of Spirit Lake: The Game for $9.99 and we'll even give a free copy to a Title I school to boot
====================================================================
What are we doing to solve our research dilemma? Well, since it is a computer game backed up with a  database of student performance data, we can track how long and how many times each student plays our game. In the pilot study, we found that not only did the intervention classrooms perform better than the controls, but that students who played the game more out-performed those who played less.
An additional possibility is to do a pre-test at our same intervention schools next fall, then a post-test after eight weeks. Start the game in the ninth week of school and then test again after another eight weeks. We do have some schools we could use as control groups but they are so different to not really be helpful – our intervention schools are primarily on or near American Indian reservations, so using control groups in downtown Los Angeles would not be that informative, I don't think.
A cross-over design has been suggested, but there are those teachers again, who I have to meet with and say,
"Look, I know that we asked you to use this game because we thought it would help your students do better in math and they would enjoy it. Now that it seems to be working, we want you to stop and see if your students do worse for the next couple of months. What do you say, because, you know, science."
Dec
8
I was reading the powerpoints that came with a textbook, you know, in the instructor's packet, and I was already thinking this book was a little more focused on computation over comprehension for my liking when I came to the following learning objective:
"Compute an Analysis of Variance by hand."
Are you fucking kidding me? I have given this a lot of thought and I have come to the conclusion, "Just, no".
You know why? Because this is the year 2013 and we have computers. Now, I'm not saying you cannot compute an ANOVA by hand if that makes you happy. I'm also not saying you should be like my friend from graduate school who answered the question on her comps
"What is the multiple R-squared and how do you get it?"
With
"The multiple R-squared is the square of the multiple R and the computer gives it to you."
I can tease her about this now because she passed her exams the second time around and earned tenure over a decade ago. Contrary to what you think at moments like that, not only WILL you live it down, you will go on to laugh about it.
There will be those who say, "What if your computer doesn't work?" In that case, I think I'd have more pressing issues on my mind, like getting my computer to work. For one thing, I'm going to assume that you are not just finding sums of squares due to your complete absence of a social life but rather are part of some organization that has an interest in sums of squares, and also probably has more than one piece of hardware. In my case, if one computer doesn't work, I have two more in my office and four more upstairs. Of course, one each is currently occupied by The Spoiled One and The Invisible Developer, but I'm pretty certain if it came right down to it, I could wrestle a computer away from almost anyone in this group and that includes the dog. (She's a Dogo Argentino, in case you wondered.)
Take tonight, for example. I am very, very annoyed because my class is using the SAS Web Editor and for some unknown reason the site has been down for the past 10 hours. Apparently, SAS has concluded that no one would ever do homework late at night or on weekends so there is no point in having the On-Demand for Academics available.
I do have SAS on my desktop, but that would involve switching over to boot camp. I also have SPSS but again, that would require restarting in Windows which I don't feel like doing because I'm in the middle of writing a lecture. I installed Office 2010 on my laptop, was dismayed to find that there is no longer a data analysis tool pack for the Mac – yes, I do know it quit shipping with VBA at 2008 – and the third-part stat pack doesn't do much.
So, what is the conclusion? Well, I guess I'll see if the SAS Web Editor is up tomorrow. If not, I'll finish the class that ends this month and go on to finally learn R. I thought the Web Editor was a great idea but you can't run a program in the cloud that goes down for 14 hours and no one in your organization seems to notice. One of the reasons I have stuck with SAS is that they do have really cool statistical procedures, their model selection procedures are a neat idea and there is generally an enormous legacy of good stuff. I thought perhaps by moving to a web-based model SAS could recover some of the market share it has been losing, maybe even have both something students could use while in school and a product they could use once they graduated by paying a monthly use fee like Adobe has for its Creative Suite.
Contrast this with pair.com which we use for things like email, our MySQL databases, running our PHP scripts. I love pair. They have 24/7 support and not by some person reading out of a manual, but a person who can actually help you. Downtime on pair over the last several years (that we've noticed), hasn't been more than two hours, total, and when we called them, they were already aware of it and able to fix it in under 30 minutes.
In fact, we're already migrating away from SAS and for small clients that can't afford a SAS license and require basic statistics, writing their applications in PHP and MySQL.
There are two points here.
First, nowhere in this situation did I think,
"You know what I need to do? I need to start computing statistics by hand, using a pencil and a piece of paper, like I did when I was in graduation school in 1978."
Second, using SAS is becoming as laborious as computing statistics by hand.  Yes, it's great if you have it installed on your desktop (and that is often a whole kettle of fish in itself), but that is often thousands of dollars per seat. The Web Editor is a great idea but if it isn't available, it's not so great.
Here are your choices – using something that's thousands of dollars, use something that's free but doesn't always work when you need it or use something that's free and you can download on your desktop. I don't know that I'm ready to give up on SAS completely let but I have to admit that I see why so many universities have gone to R.
Dec
5
It's that time of year again when we hear complaints about how terrible the U.S. is doing in math. This article by The Atlantic with the title American Schools vs. the World: Expensive, Unequal, Bad at Math is just one of many, many reports that showed up in my twitter stream.
The first question anyone who has had more than a week of statistics should ask is about the sampling. Didn't anyone notice that the top "country" is not a country at all but a city. The article goes on to say "parts of China, Japan, Korea and Liechtenstein topped the ratings… "
Wait, what? PARTS of China?
As a statistician, I am intensely interested in just how representative these parts of China might be. So, I track this down in another article, since many of those in the U.S. didn't bother to investigate, I tracked this information on the demographics of the sample down from an article written for The Guardian by a correspondent in Beijing,
Its population is less than 2% of the country's total, and its per capita GDP is more than twice the national average. According to Tom Loveless, an expert on education policy at Harvard University, 84% of its high school graduates enroll in college, compared with 24% nationwide.
I'm not saying that U.S. education could not use improvement. (Although the more I work with the Common Core Standards for mathematics, the more I'm convinced they have been over-hyped. ) What I am saying is that calls for improvement should be based on well-reasoned arguments that have some understanding of science – random sampling being a good start. It is also worth noting that the same article in The Guardian mentioned that 12 provinces in China had students take the test but only the results for one CITY were released.
There were also several articles that discussed Finland "slipping", math scores 7 points, from 548 to 541.  A lot of potential explanations and remedies were given in this Washington Post blog, sadly, none of which mentioned regression towards the mean, sampling error or the nature of the test itself. Also, there is the question of how much in absolute terms that difference really means. Children don't answer 600 questions. They'll answer a test with 50 or 60 questions which will then be normed to, say, a mean of 500 with a standard deviation of 100. That drop may well represent that the average child answered 43.7 questions correctly last year and 43.2 questions correctly this year.
Then, there are the host of articles that went on about how the sky is falling because countries that have low PISA scores are also those who do poorly economically and therefore China is going to eat our lunch. Don't even get me started on correlation and causation.
All of this has led me to conclude that the PISA data are unclear on whether or not American (and Finnish) children are really doing that terribly in math, but have led to the firm conclusion that most journalists' articles that I read could certainly use a refresher in statistics. (See how I did not generalize to all journalists in the entire world? Take note.)
In fairness, the very same Washington Post had another blog on how public opinion is being manipulated  using the PISA findings. Is it or is it not an outlier? Discuss.
Dec
4
One of the questions I get asked a lot is
"How do you get so much done?"
I sometimes think that growing up without advantages can be an advantage.
For example, when I was a kid, I never had my own room. I always shared it with my sister, or sometimes my sister and my youngest brother. It never occurred to anyone to be quiet so I could get some sleep or study. In fact, I'm certain that if I had suggested such a thing at least two of my brothers would have been louder just on general principle.
I never had a desk growing up. I did my homework wherever I could find a spot to sit and be out of the way. Sometimes it was the dining room table, but just as often on my bed, sitting outside, or even in the attic. Since no one told me I was supposed to have a spot to study, quiet and a lack of interruptions, I was never bothered in the least by any of this.
For all of my life, I have been able to work anywhere and sleep anywhere. Darling Daughter Number 3 was in two Olympics. This meant that I spent an inordinate amount of my time for years sitting in bleachers while she practiced. Almost all of that time was spent grading papers, like tonight, or writing grants or doing data analysis. I spend countless hours in planes and airports every month. When the plane is taking off, I pull out articles I printed out to read for the latest proposal or publication I'm working on. When the plane hits 10,000 feet, I go right to writing or programming and can usually get four solid hours of work done while flying cross-country.
This isn't the same as multi-tasking, really. I think the whole multi-tasking idea is a myth. I try having a conversation with someone while programming and it is usually a failure. I either miss what they are saying or delete a line I wanted to leave in – it's not a good idea.
No, the secret to being productive isn't always doing two things at once, it's never doing nothing.
Waiting at the DMV, the Social Security office or on hold for some humorously named "customer service" representative, I can easily whip out 30 minutes of work.
Sure there is work, like a game design or coding that is best done in blocks of uninterrupted time. Guess how you get those blocks? By doing all of the 5- and 10-minute tasks, like answering that email or grading that paper while you're waiting for your child to be done at practice.
Dec
1
This month, I'm teaching biostatistics for National University, and so far I am really enjoying it. There is just a really minor problem, though. While I received a copy of the textbook, I did not receive a copy of the instructor's manual with answers to the homework problems. Since I am going to grade 20 people based on whatever I get, I need to be 100% correct in everything and it is taking up my time to computer Cumulative Incidence for the population, cumulative incidence for people with hypertension, population attributable risk -  and I am busy.
So, check this out, and all of you epidemiologists, I am sure this is old hat to you …. I had a table that gave me the number of people who were and were not hypertensive and whether or not they had a stroke in the five years they were followed. I wanted cumulative incidence for those with hypertension, those without and the population attributable risk.
And here we go …..
DATA stroke ;
INPUT  Event_E Count_E Event_NE Count_NE;
DATALINES ;
18  252  46  998
;
proc stdrate data=stroke
refdata=stroke
method=indirect(af)
stat=risk
;
population event=Event_E  total=Count_E;
reference  event=Event_NE total=Count_NE;
run;
All I need to do is create a data set where I give the number of people who were exposed, (in this case, who had hypertension) who had the event,  a stroke, in my example, and the total number of exposed people. Then, the number not exposed (that is, not hypertensive) who had the event, and the total number not exposed.
I just invoke the PROC STDRATE giving it the name of my dataset and specifying that I wanted risk as the statistics.
In my POPULATION statement, I specify that for the population of interest, people with hypertension, the number who had the event was found in the variable Event_E and the total number was in Count_E .
In my REFERENCE statement, I give the number who had the event and the total number for people who were not exposed to the risk factor.
That's it.
Nov
27
After a fine, productive evening of coding PHP and javascript respectively, The Invisible Developer and I were discussing how to find a developer. We're making good progress on 7 Generation Games and we're pretty happy coding our own stunts. We did have someone come in to pinch hit last year when we were running behind schedule and he was great (thanks, Eric Gebhart).
A lot of start-ups we know are not as fortunate as we are and they are looking for developers and having trouble finding them. Some have even tried to poach The Invisible Developer away from me, but they have found it impossible to compete with my offer of paying him six figures, letting him work at home in his underwear and having sex with him. (Every time I say this, The Spoiled One puts her fingers in her ears and chants, "La la la, I can't hear you!" )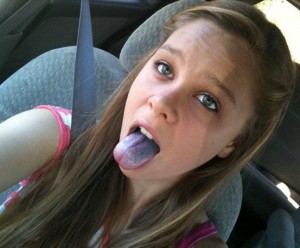 If you are looking for a software developer of your very own, here are a few suggestions from me and additions from The I.D. Stop thinking about what YOU need and start thinking what you might offer. Yes, you might be able to go on some random website and find someone willing to code for minimum wage. I guarantee you that the best people (isn't that who you want by your side to change the world?) are not there. They already are working on other projects.
1. Pay decent money: I don't care WHAT stupid article you read that said technical people are motivated by more than salary. Yes, there are is a threshold. If you came in and offered us each a million dollars to work for you today doing something like creating a replacement for SQL or a new operating system, neither of us would be interested. The key point is, though, we are already making enough money to live by the beach and shop at Bloomingdales with The Spoiled One. If people can't pay their bills on what you are paying they will either:
Quit your project for one that does pay enough that they can afford housing, food, clothes and Chardonnay, or
Take another job to pay the bills and work on yours in their spare time, which will be very limited.
2. Have interesting work: The definition of 'interesting' is a personal one but anyone who is really good got that way because they were continually learning. In selling your potential developers, talk about how they will have the opportunity to choose the language, IDE, libraries, hardware, etc. they use to develop. Talk about the new things they could learn. Certainly, there will be some limits. At the moment we don't develop for Linux, although we'd love to, because it's not compatible with Unity. Both the I.D. and I have left six-figure jobs for other jobs because they weren't fun. Note that I did not say we left to work for free. Fun only matters after the rent and kids' tuition are paid (see #1).
3. Have perks: Like interesting, this is a personal definition. For some people, it is having flexible hours so they can spend time with their children. For others, it might be telecommuting. At The Julia Group, we know we can't match Microsoft or Google in salaries and other financial incentives. We can offer you the flexibility to set your own hours, work from home, maybe buy you the exact hardware and software to your specifications.
4. Address a need the developer is passionate about:  It seems most start-ups looking for a developer start here but I don't know a lot of developers who do. This isn't to say that I don't know some great people who would like to have an impact on the world, but they first would like to pay the rent (Maslow's hierarchy, anyone?). I know developers who are passionate about climate change, education, inequality – but really not all that many. I mean, they do care about those things but they aren't any more likely to quit their day jobs and devote their lives to them than the guy who runs the car lot down the street from me. Your mileage may vary. I'm sure people I know personally are not a representative, random sample.
The Invisible Developer added this:
5. Hang out where the developers hang out: If you are looking for someone to create iphone apps, there are iphone developer forums. Lurk there and see who is asking beginner questions and who is answering them. In many forums, people will post if they are available and looking for work. If you've read a number of their posts, you might have an idea if you want to contact them or not.
6. Learn to code or at least a little bit about coding: I'm not saying you need to create your own operating system from scratch, but you ought to know the difference between a jpeg file and a website design, have some idea about how long it should take to code a web form (not very) versus a really good 3-D adventure game (the rest of your natural life – just kidding, sort of).
Nov
25
I was wrong.
Somewhere along the line, I got the idea that women did CSS and HTML and men did "real" coding like PHP, SQL, Python, Perl, javascript etc. Since life had taught me that predominantly male fields always paid better than female ones (construction workers get paid more than licensed practical nurses, for example), I decided to ignore CSS beyond the minimal amount to get by because seriously, real programming has arrays and functions.
Getting the pages in the game to all look alike was one of those tasks I put off until later, and maybe we would just hire someone to do it. Well, guess what, later has arrived. So, I spent a day reading Stylin' with CSS (which rocks, by the way) . The main motivating factor was that I had to do some test questions for our game that match up to the type of items on the new computerized exams testing the Common Core curriculum. This means that I needed things draggable and droppable – no problem with jquery – but I also needed them laid out very specifically on a number line. I could have done this with the canvas tag, but really, css proved the perfect solution.
Not only was I able to use margins, relative positioning and float to get my objects on the page to show up exactly how I wanted them, but I was also able to do it so that I am pretty sure it will look the same in most browsers on most computers and not just my lovely cinema display using Firefox.
On top of this, I learned about the acronym tag which I could not believe I did not know existed before now. (Yes, I know it is an HTML tag but it was in a book on CSS I happened to be reading.)
In short, you do this

<acronym title="What you want to show up when you hover">The thing you hover over</acronym>
In our games, we use many words from the students' tribal language. For example, for the game we are going to be piloting on the Turtle Mountain reservation this spring,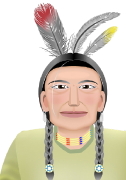 Nookomis says …
and in 100 places in the past, I had used javascript so that if you clicked on or hovered over something it would show the word and here there was a simple little tag all along.
How was it possible I did not know this? Because I had the stupid idea that CSS was a woman thing and if you want to make money in life and be taken seriously you hire someone at a low salary to do the things that women do and you concentrate in other areas.
I was wrong about CSS and that was the second thing involving stereotypes about women that I was completely wrong about this week. The other one was a book on women in fitness. You can read about that here.
Nov
23
I've written about the challenges of finding a mentor previously, Why the cool kids won't hang out with you.
Let's be frank, if you are old and pumping gas, not too many people are interested in you as a mentor, but the last few years have been good here at The Julia Group, and the dozen years before that didn't suck either. I've gotten millions in grants funded, started a couple of companies. Just this year, I have a new game out to teach kids math, published a book on martial arts and another chapter in a book on Real Talk from Real Women, was listed in Forbes as one of the 40 women to watch over 40 – and that's nowhere near everything. It's been wild.
The more successes I have, and the older I get, the more I am asked to serve either formally or informally as a mentor to younger people. This could be anything from hiring someone for their first job to looking over a grant proposal. Regardless, there are far more requests than I could possibly ever manage to meet.
I try to do as much as I can, in part because I did benefit from some wonderful mentors when I was younger. I also try to do as much as I can because I am well aware that I did not get nearly as much mentoring as people who came from more advantaged circumstances, and that I could have done more in my career, and sooner, if I'd had the benefits of more mentoring. (I can already hear my sister saying, "Christ! You have a Ph.D., company president, founded a start-up and won a world championships, what more do you want? President of Harvard? Secretary of State?" Maybe. That's not the point.)
Reflecting on this, it occurred to me that there are characteristics that probably make it hard to find a mentor.
1. If you are the opposite gender of the majority of the senior people in your field, it's harder.
When a younger person of the opposite sex shows an interest in someone they may be uncomfortable for several reasons:
They find this person attractive and that is uncomfortable in general. Most people in their fifties really don't want to be involved with someone 20 years younger.
They are afraid this person finds them attractive and have the sense to realize it is only due to their position, and they are not interested anyway.
They are worried that their colleagues will misinterpret the relationship and they care about their reputation.
They are worried that their spouse/ significant other will misinterpret the relationship and want to keep the peace at home.
The younger person subconsciously or deliberately flirts and tries to use their youth/ attractiveness to appeal to a mentor.
Sex is a part of life and railing about how it is unfair isn't going to get you anywhere. The unfortunate fact is that it's usually impossible to tell whether your failure to connect with a potential mentor is due to one of those factors or that they are just plain too busy. The only one you can do anything personally about is the last one. I've seen people get some mentoring that way, usually attractive women, but sometimes men in female-dominated fields. Even if it works to get you some attention from a mentor or two, though, don't fool yourself that it won't be noticed by your peers that you are almost literally kissing up to older men. There will also be potential mentors who are very put off by that behavior.
I don't know if for some young people that is just the only experience they have of interacting with the opposite sex other than their immediate family. Here is my suggestion, when you meet a potential mentor, treat that person like the mother or father of a good friend. If you went home for spring break with your college roommate, you didn't call their mom or dad "Honey",  you didn't invite them out for  a drink, you didn't touch them other than to shake their hand and you probably didn't wear anything your Grandma would not have approved of.
The other thing you can do to address points 2-4 is to get an introduction. If you call someone up and say your Uncle Bob or your advisor from graduate school, Dr. Schmoe recommended you talk with someone, they are a lot more likely to accurately interpret your interest and they are more likely to make time for you out of respect for Uncle Bob/ Dr. Schmoe.
2. If you grew up poor or in a minority community, it's harder
There are two reasons for this. One is that you don't have the family and community connections that will get you an introduction. You don't have an Uncle Bob or a Dr. Schmoe who lives next door. The second is that your potential mentors are busy, and they are more likely to make time for people they hit it off with. Yes, I believe you are awesome, interesting, smart and hard-working. However, another fact of life is that we all have people will feel more or less comfortable around.
I have a daughter who just made a couple of movies and she is around a lot of what I call "Hollywood people". They all talk about stuff that I know nothing about and could care less, who they were on this movie with – I almost never watch movies and I never know who any of these people are. They have had "work done" so they don't have the same wrinkles, grey hair and scarred knees that I have. They ask me things like, "Oh, is that dress a Donna Karan?" and I answer, "No, it's black."
My point is that if I could pick any of those people to hang out with or you, I pick you. And there are some smart, hard-working, interesting people in that crowd, I am sure. They are just not the type of people I want to hang out with.
I will give you three recommendations for what you can do. First, try to fit in somewhat. I actually do own some things made by Armani, Steve Madden, Calvin Klein, Ann Taylor and Ralph Lauren that I try  to remember to wear instead of my jeans from The Gap when I know I'm going somewhere to meet with people like that. There are more cutting edge, high-end designers but that's as far as I'm willing to go. I've given up on the name-dropping thing. Upon being introduced, I just say, "Sorry, if you're mega-famous and I've never heard of you. I'm a statistician." That is usually all the explanation they need. Second, do get an introduction – from your faculty members, from friends of a friend. I have hired several people over the years because they knew one of my children.
Third – Ask! You are going to have to be more proactive. The people you want to mentor you are busy and they have lots of people asking for their help and advice. They are not going to seek you out. Ask for introductions. I work on two American Indian reservations. Over the years, I have hired or worked with people because a parent, aunt or uncle called me up and recommended them. Ask your family members, your teachers if they know anyone who is looking for an intern/ can give you advice on college/ career advice, etc. Ask for help. I get far more requests to co-author papers, review grants , hire entry-level employees and even meet for coffee than I could ever do – but I notice that the people who have the fewest mentors in their lives seem to ask for it the least, perhaps because they don't realize that they should.
It's past two a.m. so that's it.
Nov
22
I'm looking forward to teaching my first masters level course in a lo-o-ng time next week. Since this may be the first course students take in their masters program, the question I'm faced with is,
"What would you tell someone at the very beginning of learning about statistics?"
I'm starting with this:
Bias = bad
Bias is to statisticians as sin is to preachers.  We're against it.
Bias is SYSTEMATIC error. While it is generally impossible to avoid error, in an unbiased study, error will be random.
Random = good
If error is random, we would be equally likely to err in one direction as the other, and so, on the average, would get the correct result. For example, if I was evaluating fighters to decide if they really did have brain damage as a result of being hit in the head too many times, in some borderline cases I might incorrectly decide the fighter was fine when, in fact, there was some minimal brain damage. In other cases, I might decide the person had damage, when he or she was just somewhat on the low side of the bell curve in terms of functioning brain cells. On the average, though, those errors should balance out and I should get the correct conclusion.
Random assignment is good because it means that people are equally likely to be assigned to one group versus another, so it is likely to control for confounding variables. What are confounding variables? Those are factors that may have complex relationships that distort the relationships found between your predictors/ risk factors and outcome variables. For example, people residing in nursing homes (my predictor) may be more likely to die (my outcome) but that might be because they are older or in poorer health (confounding variables).
Random selection is good because it means that everyone in the population has an equal chance to be selected, which means that, if you have a large enough sample, your sample is likely to be representative.
What's a sample? What's a population? What's representative?
Well, we'll get into that shortly.
But, speaking of random, I thought the most important thing to begin with was not how to find a mean or standard deviation but that bias is bad, because if you have bias, you are worse off after you found the mean than before you knew how to compute it. Before you didn't have any information, you didn't know the mean and you knew you didn't know it.
With bias, you still don't know the mean, but you think you do. You've actually gone backwards.
Think about it.