Oct
24
Occasionally, when I am teaching about a topic like repeated measures Analysis of Variance, a brave student will raise a hand and ask,
Seriously, professor, WHEN will I ever use this?
The aspiring director of a library, clinic, afterschool program, etc. does not see how statistics apply to conducting an outreach campaign or HIV screening or running a recreational program for youth – or whatever one of hundreds of other good causes that students intend to pursue with their graduate degrees. Honestly, they often look at the required research methods and statistics courses is a waste of time mandated for some unknown reason by the University, probably to keep professors employed. Often, they will find a way to do a dissertation using only qualitative analysis and never think about statistics again.
This is a huge mistake.
For all of those people who say, "I never used statistics in my career", I would answer, "well, I never used French in my career either and you know why – because I never learned it very well."
Now, those people who don't see a real use for French probably aren't convinced. However, to me, it's pretty evident that if I could speak French I could be making games in both French and English.
Actually, statistics can answer the very most important question in any social program – does it work?
So, I had written a couple of blogs about the presentation I gave at SACNAS (Society for the Advancement of Chicanos and Native Americans in Science) where I discussed using statistics to identify need for intervention and mathematics for students prior to middle school. I also gave examples of teaching statistics concepts in games.
The question is, did these games work for increasing student scores?
For this – surprise! Surprise! Drumroll – – – we used repeated measures Analysis of Variance. If you look at the graph below you can see that the students who played the games improved substantially more from pretest to posttest than the students in the control group.
This was a relatively small sample, because it was our first pilot study, and conducted in two small rural schools, that also happen to have very high rates of mobility and absenteeism, so we were only able to obtain complete data from 58 students.
Now, the results look impressive but where these differences higher than one would expect by chance with four groups (two grades from each school) of a fairly small size?
Well, when we look at the ANOVA results we see that the time by school interaction, which tests if one school changed more overtime than the other is quite significant (F = 7.13, P = .01). Yes, the P value equaled exactly .0100.
The time by school by grade 3 – way interaction was not significant. It's worth noting that the fifth grade at the intervention school had less time playing the game due to logistical reasons – they had to schedule the computer lab as opposed to playing in their classroom, and sometimes, their class being scheduled later in the day, they missed playing the game altogether when school was let out early due to weather.
One way that I could reanalyze these data – and I will – would be to look at it not by grade but by time spent playing. So, instead of four groups, I would have three – those who played the game not at all, in other words, the control group, those who played at less than recommended and those who played it the recommended amount.
My point is that repeated measures ANOVA is just one of the many statistical techniques that can answer the most important questions in social programs – whether something works and under what conditions it works best. There's also the question of who it works best for – and statistics can answer that too.
So, my answer to the student who questions if he or she will ever use this is, "if you're smart you will."
Check out the games from which these data were collected. They are effective now and we are in the middle of a major update. Did I mention that you get free updates for life with all of our games?
For all of those who have asked us if these data are going to be published, the answer is yes, we have two articles in press that should come out in 2017.
We are working on more in our copious spare time that we do not have, but right now we are focusing on game updates.
 and on our new, free iPad game, Making Camp
Oct
23
Gather around the fire, young and old. By my observations in social media, TV and just eavesdropping on some of you youngsters, hipsters and – I don't know what the hell to call you people hollering over there on the corner – there are some facts and experiences with which you are unfamiliar.
Let's start with 'inner cities' .
This week, I dropped someone off after a late meeting and ended up driving through Watts (known as south Los Angeles to some people – you know who you are) after 9 pm at night. It was dark, not because it is always dark in the 'inner city' but because it was night.
I stopped at a fast food place where there were a lot of men hanging around outside. All of the men were African-American or Latino. I ordered a burrito and gave the woman at the window ten bucks.
Here is what happened next ….
… She gave me the correct change and an enormous, delicious carne asada burrito. I drove away, eating my burrito, which was so gigantic my husband ate the other half when I got home.
What did you expect? I expected if there were that many people waiting for their order at that hour of night the food would be good, and I was correct.
Incidentally, on my way to dropping off my colleague at her house – yes, she has a degree, a professional job and lives in the city – we drove through downtown and were commenting on how much we both love the skyline and the main branch of the Los Angeles Public Library and wish we had time to go there more often. I mentioned that many of my co-workers when I worked at USC lived downtown and took the train in to work.
I've spent a whole lot of hours in my life in cities, mostly St. Louis, Tokyo, Minneapolis, Riverside (does that count as a city?), San Diego and Los Angeles. I've had a gun pulled on me three times in my life, two of those times by people I knew (yes, I should have a better choice of acquaintances ). Twice it happened when I was in a house in a rural area (different states, 20 years apart) and once when I was walking in the suburbs of St. Louis to visit a friend.
My point – and I do have one – is that the cities are not "hell holes" where African-American and Latino voters have it so bad that they have "nothing to lose" as a certain presidential candidate and his followers have characterized them. Yes, people do get shot in Los Angeles, including some people I have known, but people are not hunkering down in their houses, only leaving to replenish their supplies of food and bandages in some type of Mad Max scene as they barrel through the streets dodging bullets.
There are certainly problems, starting with inadequate funding for schools that desperately need maintenance, a lack of after school and recreational programs , not enough parks. There are also people sitting outside eating delicious burritos.
When I'm not eating burritos, I'm making games. You can buy them here.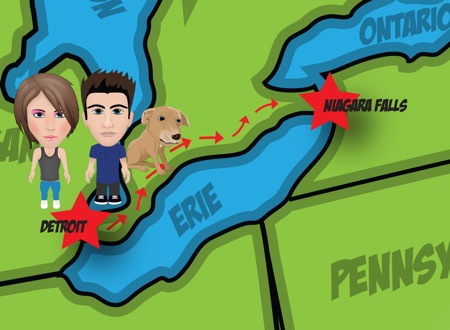 Or,
you can download a free app, Making Camp, for your iPad here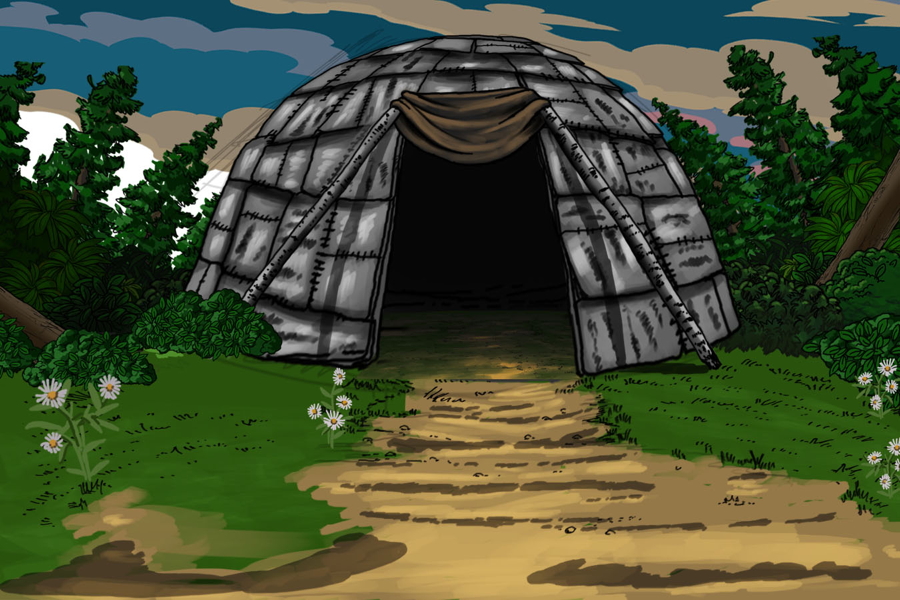 Oct
14
I will be the first to admit that I'm not the warm fuzzy type. Maybe you're like me, you'd like to do good for your community but you just can't see yourself as a physician.
Maybe your bedside manner is to snap at someone to quit being a whiner.
Or maybe you really are a sweet kind person but you are not very extroverted. You just can't see yourself looking someone in the eye and asking them to tell you about their problems at home. Perhaps you really genuinely care about children in your community and really would like to help them succeed in school but the thought of speaking in front of the 30 people makes you break out into a cold sweat – even if the 30 people are all under 13 years old.
Maybe, like me, you really like math. To be specific, maybe you really like analyzing data, looking for correlations, inspecting distributions. Maybe, you really like programming. Or that's what we called it in my day – now all the cool kids call it coding.
Does that mean that we are condemned to be a bunch of Silicon Valley dwelling, Soylent swigging, soulless drones with nothing to keep us warm at night but our stock options? In fact, quite the opposite! These last few years I have been having a lot of fun working with statistics in two very different ways.
First of all, I've been working with our team at 7 Generation Games to make adventure games that teach statistical concepts.
Let me give you an example. Some items are more valuable than others. Why? Try to figure  it out by looking at this distribution.
Players can click on this interactive graph for help reading it. They have a sentence written with blanks to fill in to model academic language.
Once a student answers one or two questions in the game correctly, the reward is being able to play a related game – in this case, collecting items in the jungle. As you might guess, the more common items are worth less in the game.
Here is a second example. Below, we have a section of our 3D game where the player is building a pyramid.
To build your pyramid fast enough that the Emperor doesn't decide to chop off your head, you want to get stronger than average workers. What is an easy way to determine if you have stronger than average workers? Find the median!
Players can also click a button to switch the page to an explanation in Spanish.
Just because we were all out last night at the Latino Tech meet-up to celebrate Hispanic Heritage Month, don't assume everything we make it is focused on Latinos.
Here is yet another example of teaching statistics in a game, this one re-tracing the Ojibwe migration.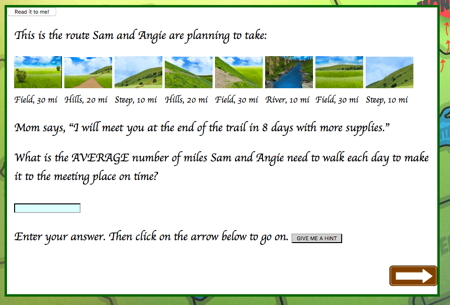 In this case, the player computes an average to figure how many miles need to be walked per day to get to the end of the trail in eight days.
Get this question right and you can play the next level, where you canoe down the river to meet up with your old uncle who will – surprise – pose another statistics problem before you can move on to the next level.
So, there you have it! You can apply your knowledge of statistics to create adventure video games that teach students. As you can see, you also can apply knowledge of programming to meet the special needs of students whether it is to have a page read to them (did you notice the read it to me button in the page above?) Or to have it translated into a second language.
I'll bet that you thought I was going to talk about using statistics to evaluate whether the games worked. That, is a post for another day.
_______
You can buy Forgotten Trail now. Only $4.99 . Yep, under five bucks. Runs on Mac, Windows or Chromebook.
Oct
13
To be honest, when I first began studying statistics social justice never entered the equation. Like most people in America, I think, I was concerned about problems like crime, poverty, low educational attainment of minority groups. Like most people, my concern didn't translate into much actual effort on my part.
No, I took my first statistics course because it seemed really interesting. I made a C+ in it because it was Monday, Wednesday and Friday afternoons and the fraternity parties started on Friday afternoon, so I missed every third class. When later research of mine showed a negative correlation between absenteeism and grades I was not surprised. I had personal experience. I mentioned this too, because I have seen too many women and minority students discouraged from science and technical fields when they were not at the top of the class right away.
It's a very long journey for my first statistics class in 1978 to now. Although I started learning statistics because I was just very interested in what I would call "messing around with data" and I like programming a lot, along the way I learned something interesting.
A lot of money is allocated based on statistics. Maybe not directly so, not very often does someone say to you,
"That's a very interesting statistic. Have $9 million!"
Statistics do come into play. About 1/4 of a century ago, I realized that grant money often did not go to the program where the funds were needed most or the staff were most effective. No, they went to the programs that would best at writing grant proposals. These proposals included statistics on needs assessment and evaluation of prior efforts. Often, people who were really good at helping low income students raise their academic achievement or getting people with substance abuse disorders off of drugs were nowhere near as good at writing grant proposals.
For all of those proposals, statistics were required. What proportion of students in the target schools are achieving below grade level? What was the distribution of test scores of students in the previous three years and how does that compare to the state or national average? What evidence is there that the proposed program for academic enrichment will have any impact on the students at all?
Often, my very well meaning colleagues disagreed with the necessity for this type of analysis, even while they appreciated me doing it and made good use of the grant funds. Their point of view was that they knew what worked in their classrooms or clinics.
Personally, I feel that if all I had done in my career was bring tens of millions of dollars in grant money to programs that apply those funds to do good in their communities that would have been a satisfactory accomplishment. However, I'd like to argue that I did a little bit more good than that because I disagree with some of my esteemed colleagues that, "I know it when I see it",  is adequate for determining program effectiveness.
I can give you many many reasons why statistics are essential. First of all, something I have seen over and over in my career is that what gets measured gets done. If you are measuring the number of tutoring sessions or the number of times students play your games or the duration of those sessions, that allows you to correlate the "dose" of treatment your students received with the "response" in terms of increased achievement.
Many times, I have seen programs that were initially judged ineffective because everyone who came through the door was lumped together whether they were seen 10 times, once or not at all, having left before they ever saw a tutor counselor or whatever. Tracking your interaction with people allows you to determine whether you are effective for people who spend some substantial amount of time with your program. It also lets you tell what percentage of the people fall through the cracks that is who come in, fill out a form to be part of your program and then drop out almost immediately.
In brief, effective application of statistics cannot only help you obtain money but also see that money from federal agencies, foundations, etc. is intelligently applied.
If you are interested, I will be speaking at the Society For the Advancement Of Chicanos And Native Americans In Science annual conference in Long Beach on  Saturday , Discovery and Societal Impact with Statistical Science. You can come to hear much more on this topic (or just read my next blog post).
———
Check out our latest game we will soon be using to collect data. You can download Making Camp free for your iPad. Play with your children, hand them your iPad to do something productive or take a little break yourself (you deserve it)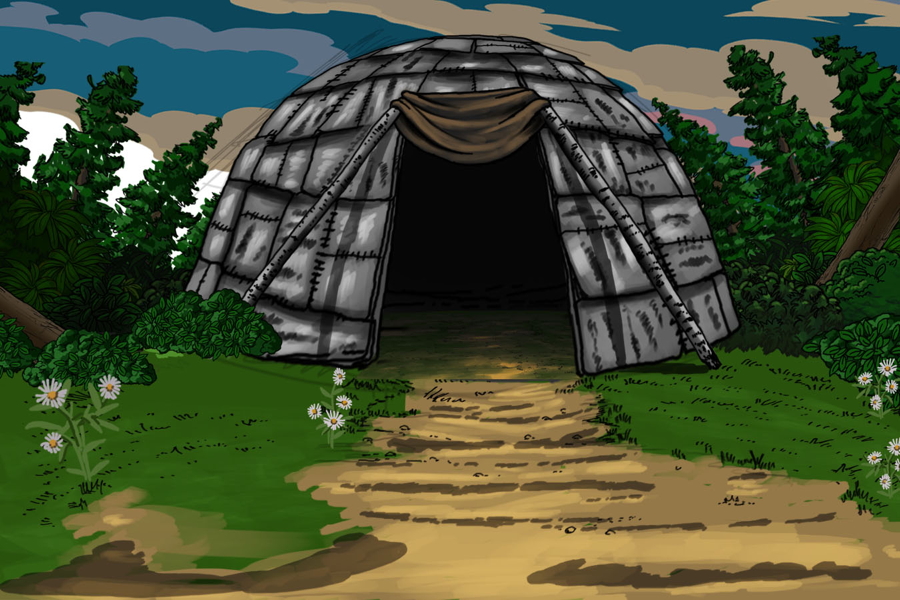 Sep
28
I've decided on my new career after we get 7 Generation Games into the hands of millions of players. I'm going to take some time off and become a travel blogger.  I'm not going to be your typical travel blogger though. You won't be reading posts from me about backpacking because that involves sleeping in the dirt and not taking showers both of which, as The Invisible Developer frequently tells me, show great  lack of appreciation for  our ancestors hard work in creating a civilization where we have houses and running water.
I'm also not going to be one of those people writing about exotic, fantastically expensive vacations all around the world. For one reason, those vacations generally entail 20 hours or more of flying, which is only considered a good time if you're really, really into masochism.
Nope, Random Travel Blog is going to be just like this blog where I basically ramble on about whatever the hell I feel like that day. In practice for that, I thought today I would talk about what you got for a roughly 972% increase in hotel costs. Just randomly, I happen to have stayed in a lot of hotels lately that ranged in price from under $60 to nearly $600 a night. Those at both ends of the spectrum were less and more, respectively, than I would have chosen to pay but happened to be the only options available in the cities where I needed to be at the time. Having a lot of experience staying in hotels across the spectrum I got to thinking about what you get when you  pay one-third as much as usual or 3 times as much and whether it is worth it. So, here are my random observations.
If a hotel is really expensive you can bet  that the location has something to recommend it. It may be a beautiful place or in a place where you need to be to do business. I recently stayed in a hotel in San Jose and the area wasn't particularly beautiful but it was close to where it needed to be early in the morning.
The inverse isn't always true. For example, here is the view a few steps from the hotel I recently stayed at in Pierre, South Dakota.
 It was actually really beautiful. However, my guess is that Pierre  is not a major travel destination. The hotel was very cheap.
If you are staying at a very expensive hotel they will have room service and the food will be good. Is that worth an extra 400 or $500? Also, of course, you're paying $50 or $100 for the food on top of the hotel room cost. Well, since I like to work late and I eat food, being able to get room service late at night is worth something to me.
Interestingly, it's the cheaper  hotels that tend to offer free breakfast. Is that worth anything to you? It's not worth much to me because I don't usually get up early enough to eat breakfast and the cheaper the hotel is the worse the breakfast, so I often wouldn't eat it even if I did get up early.
A really expensive hotel will have good service. People at the front desk won't be rude. Your room will be clean. If you ask for anything within reason, whether it is to have someone bring you a toothbrush you forgot or extra peanuts for the minibar they will bring it to you, and pretty quickly too. Expensive hotels have good security. You won't get robbed or sexually harassed.
Here's a funny thing that I have found – the things that I want most are not correlated with price – except for the not getting robbed part.
For example, I want coffee in the morning. All the cheapest hotels where I have ever stayed had a coffee maker. Some of the really expensive hotels had really nice coffeemakers and really nice coffee and others did not because they expected you to use the restaurant order coffee from room service. I find that very annoying.
Another thing that I personally need to have is good Internet access. Cheaper hotels tend to provide pre-free Internet access and it is often not terrible. Expensive hotels often charge for Internet access, I guess because they figure if you're staying there you can afford an extra $15 or $25 a day to use the Internet. Whether it is free or paid, I've generally found that my personal hotspot on my phone is faster – and yes, that includes paying for the "premium" high-speed Internet in hotels.
So, am I saying that you should stay the cheapest hotel that you can find? No. Often, really cheap hotels are in really bad parts of town where you don't want to hang out. Someone suggested to me that at our last meeting where we had to stay at a hotel that was very expensive it would have been cheaper if we got a rental car and drove into our meetings.  I disagree with that there were 2 of us who would have spent an extra 2 hours each in traffic every day. Often, whether it is flights with 3 stops or hotel rooms an hour from your destination these things are only good deals if your time has no value.
If you stay at a nicer hotel you are pretty much guaranteed good service where the cheaper ones you take your chance. This might be why you find older people more likely to stay at the higher end hotels because they need more assistance with bags or getting around the city. Also older people have more money.
Personally, I like to have a nice view and I don't mind paying extra to have a view of the city or the Bay or whatever. Sometimes, though I'm getting in somewhere after midnight and have to be up before 9 AM to get to a meeting.   In that case, I may as well stay the cheapest hotel there is – and it's pretty certain to have coffee.
Based on a whole lot of experience, I see a very large difference between most hotels that cost under $100 and hotels that cost $200 and $300 I don't see a lot of difference between hotels that cost $300 and those that cost $600 other than the latter tend to be in higher-priced cities or during events when prices get jacked up.
In short, if you have spent every one of your vacations staying at the Hilton or the Marriott and you are wondering if you are really missing out not staying at some really high-end chic location, I think you can quit worrying.
–
Sep
20
You may not know, if you only read this blog for the statistics content or the snarky comments, but I was the first American to win the world judo championships.  I sometimes ponder the value of all of those years spent training on the mat and all of the years coaching after that. It's not as if judo brought me any great fame and fortune. When I think about it though,  I often see parallels  between sport and business – or life in general.
Today, The Invisible Developer and I were discussing employees. In a startup, you can't always hire highly paid experienced staff – the budget just isn't there. Here's one of the things I've learned from all those years of judo. It's not the kid who is winning the junior national championships who is always going to be your Olympic medalist. Look for the kid who is training harder, who is willing to learn and doesn't think that he or she knows it all already. Look for the kid who is willing to make mistakes and admit those mistakes. One person may be winning all of the trophies today but if some other kid is in the gym training harder and longer that kid will eventually catch up. Maybe not this year and maybe not next but as my lovely daughter Julia says,
Life is long.
The same thing applies now when I look at employees. Someone may not know every single programming language in which I would like him/her to be proficient  or how to code a macro or use some application. However, if that person is willing to admit ignorance and eager to learn, that's a good sign.
80% of success in life is just showing up
That's what Woody Allen said but I think it's an overestimate. I think half of success is just showing up  and 30% is 
being willing to admit what you don't know,  acknowledge your mistakes and learn from them. If you find people who are what some  term "un-coachable", is because they aren't willing to learn for one of 2 reasons.
 They think they already know it all and no one could tell them anything.
 It's just too much effort to be bothered. They just don't care about getting better.
You see the exact same 2 types in business. I've told this to students, colleagues and employees:
No matter how great you are at what you do, there is a line across which it is not worth the pain in the ass of putting up with you.
If you aren't a superstar at coding or whatever it is but I see you coming in day after day and trying your best, what I have learned from judo is you are going to come out ahead of the person who is too good to bother to consider anyone else's opinions and pass up sleeping Joe over there in the corner who is just doing the minimum to get by.
Sep
7
A couple of weeks ago, I wrote a post that showed student achievement was not what made a difference in whether students persisted in playing our games. With the exception of a few students who were very low achieving, e.g., non-readers in fourth-grade and up, there was little difference in the pretest scores of students who gave up at the first math problem and those who persisted.
What did make the difference, then? My next hypothesis was that it was the teacher that made a difference. To test this hypothesis, I did an Analysis of Variance with SAS using PROC GLM. The WHERE statement was used to eliminate extreme observations from the analysis – students who had attempted more than 50 problems. Complete code is shown below.
PROC GLM DATA= teach ;
CLASS teacher ;
MODEL prob_correct_N = teacher ;

LABEL prob_correct_N = "Problems Completed" ;
WHERE prob_correct_N < 50 ;
The teacher variable explained 22% of the variance (F = 9.79, p < .0001). When grade level (grades 4-7 were included in the analysis) was added to the model, the additional explained variance was trivial – about 0.5%.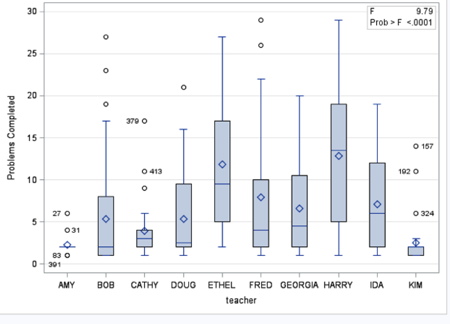 In the figure above, produced by default for this analysis when ODS GRAPHICS is on, a box and whisker plot is given for each teacher, showing mean, median and outliers (note the numbers on the plot are observation number for outliers and not a value for the dependent variable).  There are clear differences among the teachers in mean number of problems completed.
The next step (thank goodness this is a longitudinal study) is to see what those teachers are doing that explains persistence.
---
Shameless plug #1 :
I will be giving a talk at the Western Users of SAS Software conference tomorrow (Thursday, September 8, 2016) at the Grand Hyatt in San Francisco that includes a lot more detail about the use of SAS for program evaluation.
Shameless plug # 2:
You can buy the games that are the basis of these data here. Fun and educational. Run on Mac or Windows.
Sep
2
I was going to write more about graphics using SAS but I realized it was a Friday before a three-day weekend and most people don't want to think about work – and that is the point of this post.
Many of the people who I know have done a far better job planning for retirement financially than they have planning for anything in their life other than work. So yes I guess this is one more post about work-life balance, of which I personally have none. This is obvious by the fact that I am writing this blog using voice input software rather than sitting on the couch watching reality TV – or maybe by the fact that I took one day off to have an operation and was back working 10 hours a day pretty much as soon as the anesthesia wore off. But we're not here to talk about me, hypocrite that I may be.
Recently, "I ran into" three people who I have known for years. I put ran into in quotation marks because one of them was actually dead and I simply received the news from a mutual friend.
Let's call them all Bob(not their real names) and start with Bob number one(or should I call him Dead Bob). If you ever heard the song, Eleanor Rigby, that was kind of Dead Bob but with more money, which I'm sure you will agree is not much help to you if you are dead. Now, DB made a number of what I would consider ethical compromises in his career. He always used the excuse if I don't I'll lose my job. I never understood that because why would you want a job where you had to compromise your principles? Also, it wasn't even as if DB was making millions of dollars – not that that would make it okay, but it would maybe make it slightly understandable. So here you have it, someone who lived only to their 50s, had a middle management position, not a lot of respect from the people around them and that was it. When I look back on the times that DB overlooked sexual harassment or agreed to promote the boss's nephew who had no more qualifications than a drowned rat, I wonder what was the point? In the end, he had a mediocre life with no respect from the people around him. What a waste! Don't be a DB.
Bob number two, is 70 years old quite well-off financially and a pretty good guy. I asked him why he was still working when he didn't need the money and I know that he just likes his job kind of okay. I was a bit shocked by what he told me. He's been married forever and he said that he just couldn't take the idea of spending all that time with his wife! He said it's fine the way it is now, when they see each other at dinner time, maybe go out and try a nice restaurant. However, he said that when he takes a few days of vacation, or even on the weekends, she kind of drives him nuts. She does things like ask him to take out the trash and then two minutes later asking if you took out the trash. It's stuff like that multiplied 1000 times over. He says that it's much better to keep things the way they are because if he was home 24 – 7 he'd probably end up strangling her.
Bob number three is the most like me. He's 67 years old, owns his own business and could easily just shut the doors, go home and not work for the rest of his life. He still goes to work every day though, not because he likes his work so much, although I know that he does, but because he's never really done anything but work. Yes, like many people, he was into sports when he was young but that's been 40 years or more. He'll work 50 weeks a year and maybe going to vacation for two. In brief, he still working because he doesn't really have anything to do but work. He doesn't have any real hobbies that he's into and is not one to sit around and watch TV. So, Bob Three is pretty much still working on autopilot – not to imply that he's not doing a good job but rather he's doing a good job because that's what he's always done.
All three Bobs could have had more of a life than they did/do. Maybe it's too late for them but I feel like Scrooge in a Christmas Carol where I'm looking at the past and future and it's my opportunity to change what the future would be. If you're not as old as Bob two or three, and you are not dead  (which I presume because you're reading this blog) then it's probably an opportunity for you, too.
Maybe you want to try that now, try to imagine what it would be like if you are retired and if you really hate that picture do something to change it.
———–
Would you like to play one of our games? Check them out here – all games run on Mac and Windows.

What about Chromebooks?  Check out Forgotten Trail.
Aug
29
One of my concerns not being able to use my left hand has been how I'm going to be able to continue coding.
As my job entails a lot of coding, this has been a major worry. While I have yet to figure out how to use Dragon for JavaScript – I'm not sure at all what you would use for the less than symbol to tell Dragon to type it – and that's just one example.
However, SAS was a whole different story. Working on my paper for the Western Users of SAS Software conference, I had to run some analyses just to verify what I was saying in the paper. I'm a little obsessive like that. I may have run a procedure 500 times but before I write about it in the paper I will still run some analysis just to be 100% sure that the binomial option does exactly what I think it does.
Also, it is very helpful for an audience particularly if seeing a technique for the first time to see the output that is created. Because SAS is a very natural language, especially when using the statistical procedures rather than say, macro programming, it was actually quite easy to run a PROC FREQ with pretty much every known option. Even a data step that included data lines and entering the data was a piece of cake.
Lately, I've been moving away from SAS and using other languages like JavaScript and PHP just because of the nature of the projects I have been working on. Given my current situation though, I'm pretty sure I'm going to be going back to using sounds a lot more.
Now of course most programs are going to be a lot more complicated than a proc freq with a data step, but still I can see how I could easily do a lot of SAS programming using Dragon.
I have seen that it is possible to hack the software in many ways from inserting your own dictionaries to custom commands and I expect that I will eventually end up doing that to use Dragon or something similar with JavaScript and other languages. That is going to take quite some time and be a relatively steep learning curve I am sure. With SAS, I could pretty much do it right out of the box.
Once I figure out a few of the mathematical symbols, I should be able to do just about anything with SAS,
I think this is a pretty important point because if you have a physical disability that makes it difficult for you to use a keyboard you might want to consider learning SAS as a valuable career skill. If you put that knowledge to gather with knowledge in the content area, for example, a degree in statistics you would be very marketable.
This was on my mind because I just returned from a site visit at a vocational rehabilitation project where their goal is to find jobs for people with disabilities.
I wasn't thinking of going to anymore SAS conferences for a while after the one in September just because my schedule is very very packed. However, I think I might make an exception in a year or two and demonstrate how one could use Dragon to write SAS programs using only their voice.
Actually, Dragon worked better with SAS than it did with this blogging software. Yes, I am now only writing my blogs using voice input software as I saving any typing I do for actual programming.
————
SCHOOL IS STARTING ! DONATE 7 GENERATION GAMES TO A STUDENT, CLASSROOM OR SCHOOL under $20 for all three games,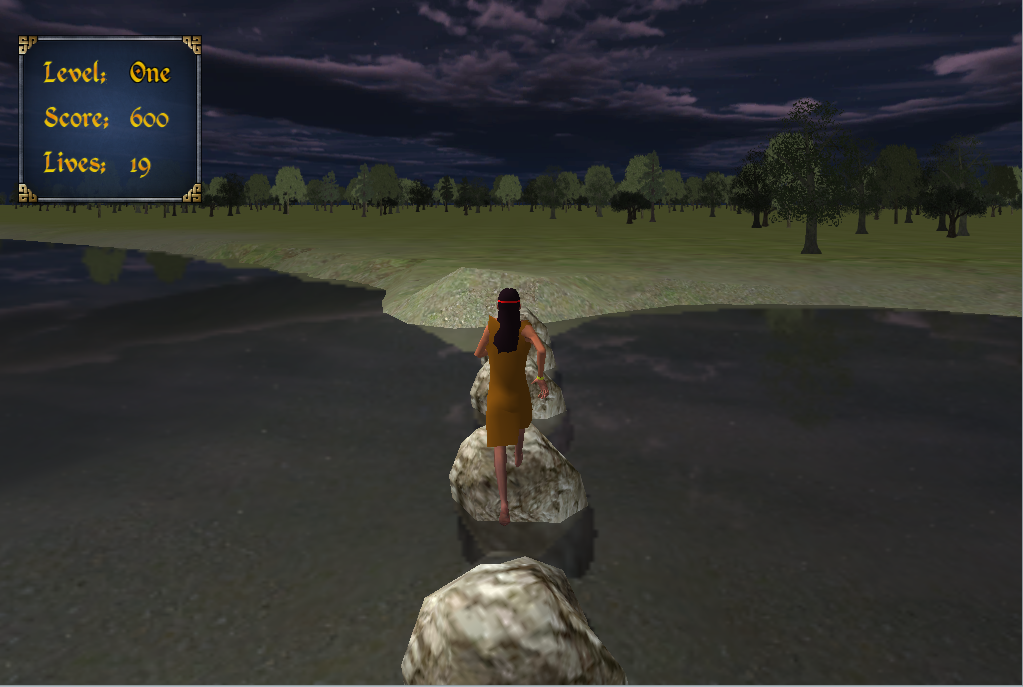 ————-
Aug
19
So this is attempt number two with voice recognition software. Now that I have my new custom splint on and I look something like Darth Vader with the robot arm I thought I had better not just keep doing the same thing that caused this problem in the first place.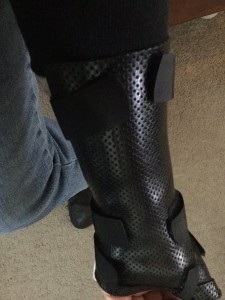 The arthritis in my hands has just been getting worse to the point where I just had my left thumb, reconstructed. I know from other sports injuries that what happens when you injure one part is that other body parts get stressed and start to get injured. For example if you injure your right knee you start putting so much weight on your left knee to compensate that your left knee soon is giving you problems as well.
The Dragon software that I have only works on Windows although the Mac version is coming out very soon. So far it seems to work better than read and write the Google Chrome extension I have used.
What I like about this software so far is that it can do more than just type. It will open a web browser you can correct and underline words and do other formatting.
It's going to be kind of weird to get use to dictating instead of typing. I'm sure it's going to take me a while after all I've been typing for probably 40 years. I'm certain though that this will help the problems I have with my hands a lot. I'm not sure I'll be able to do a lot of coding with this, though who knows.
I don't think it will really work on planes and airports where I spend an inordinate amount of my time. Maybe it will though, I have a friend who is visually impaired and she talks into her phone all the time giving it messages and commands so I'm sure it's just a matter of getting used to it.
Well I currently have about 900 unanswered e-mail messages, I also have an IRB application to complete and loads of documentation to write. I expect just like learning to use a word processor for the first time this will be a bit of a time-consuming learning process but well worth it in the end.
You'd think that talking to your computer would feel more natural and it would be easier to write but I can't say that's the case at all. Obviously I'm much more used to typing.
We'll see as time passes if this gets easier. I presume it does.
Do you use voice recognition software to type? If so, how long was it before you felt comfortable doing it?
————
SCHOOL IS STARTING ! DONATE 7 GENERATION GAMES TO A STUDENT, CLASSROOM OR SCHOOL under $20 for all three games,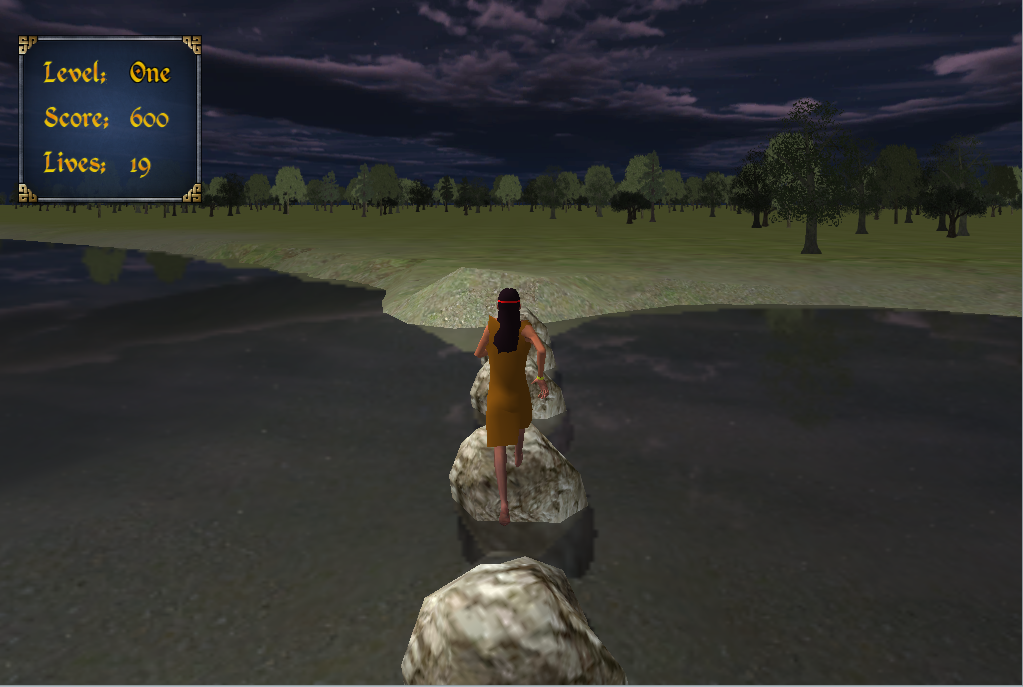 ————-