Jan
17
I have several ideas for blog posts I haven't written. One is for this blog on simple statistics that answer useful questions. Three others are for my 7 Generation Games blog, on various features and functions in Javascript.
I haven't written any of them.
Instead, I wrote an annual report that was due for one project, worked on a grant proposal due soon and a final report for another project (all of these things bring me money) , attended a few meetings and worked A LOT on development of a new mobile game to teach decision-making and a major update of Spirit Lake, which teaches multiplication and division.
While I was doing this, I did not do nearly enough on promoting our games like Fish Lake
(awesome and available everywhere – Steam, Amazon and  our website)
or Making Camp (free for iPad and Android).
You know, it doesn't really matter.  The fact is that every day you will end up with some things you didn't get around to doing. There is never going to be a day when I walk into my office and say,
"That's it. I have completed all the programming. Yes, done. There is no more code to be written. Marketing, finished. Everyone has been completely managed. All budgets are completed forever. Now,  I must ride off into the sunset on my unicorn."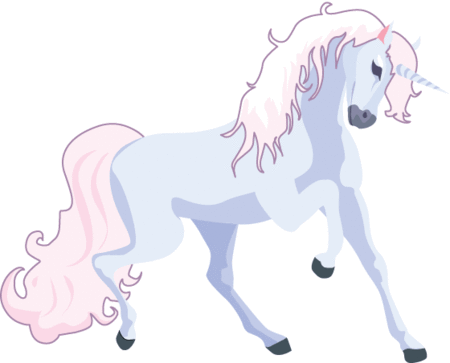 It wasn't that I wasn't interested in writing those blog posts – I was  – but at the moment, it seemed more pressing, potentially profitable and/or , to be honest, fun, to do those other things.
The older I get, the more of a long view I have and I can see that those grants get funded, contracts get done, articles get published and if you don't get it done today, at the end of the day, there's another day, because that's how time works.
As long as you are moving forward, you are making progress.
I can hear you saying, though, all the way here in Santa Monica,
Sure, that's easy for you to say, but what about those things you definitely do not want to do, like filling out your tax returns? If you just do your happy-happy programming and don't send in your 1040 then you get massive fines, go to jail and have other bad unicorn-less things happening. What about THAT?
I have two answers to that.
First of all, it is possible that you can make enough money from your other endeavors that you can pay someone to do that stuff. I am not entirely sure if 1040 is the form or the thing you put in your oil – I think that's WD40. Anyway, 15 years or so ago, I hired an accountant whose job it is to keep me out of white collar prison. She is batting 1,000 so far.
Secondly, for those things that you do have to do yourself, like renew your drivers license or attend some boring-ass required training on sexual harassment or email that person you really meant to answer or read that article or write that blog, really, the world will not implode if you didn't get it done today.
Too often, we make ourselves crazy acting as if whatever it was we didn't get done today was THE crucial element that would determine our success. Trust me, it's not.
As for me, since it is actually tomorrow, since it is almost 1 am, I'm going to have a glass of Chardonnay, read something with zero redeeming social or educational value and not worry about what I didn't get done today at all.
Jan
4
Well, it's been a minute. In fact, it's been over two weeks. I started this blog NINE YEARS AGO. That is pretty amazing. According to some guy named Patrick, who cited 'research' the average blog lasts only 100 days.
Actually, when I backtracked this statistic, I came to an Atlantic article that said the average WEB PAGE sticks around for 100 days, which seems awfully short to me.
I recall years ago reading that the average blogger persisted for about 31 days. That statistic only stuck with me because of the comment that the average blog has the lifespan of a fruit fly. I probably read that 9 years ago. Now, when I searched to find that statistic, all I came up with was blogs on the life expectancy of a fruit fly.
I did search in the university library database for a bit to find the average blogger persistence but all I found was some blogs on persistence. Humph.
When I started this blog, I wrote a lot about SAS, data analysis and statistics. I also wrote a bit about math and educational games. I am still really interested in all of those things and have far more idea for blog topics than time to write them. One topic students always struggle with, for example, is finding the area under a normal curve between two z-scores.
However, there is not enough time in the day to do everything I want to do.
If you wonder what I have been up to, lately I've been writing a series of posts on making JavaScript games using impact.js
You can read the first six posts starting here, and tomorrow, time permitting, I'm writing the seventh one on making a character.
I didn't get to it today because I just got back to work and had to debug some PHP scripts and start wading through > 2,600 emails. Almost down to 1,000.
Back to work I go.
Still, I'm pretty happy with everything I am doing and the new year is starting out well. How about you? How is your 2017 shaping up?
You can check out the games we make here.