Being (less) stressed during a pandemic
Probably like many of you who read this blog, this pandemic has lasted longer for me than most people. Statistics is my thing. I teach it, I make games about it , I code statistical analyses and I provide statistical consulting.
A few weeks ago, there were 1.9 cases of Coronavirus per million people in the United States. I remember looking at the growth curves in the U.S. and around the world, thinking to myself,
"Oh, no, this is not going to be good."
We're now about 3,000 times the rate of infection we were then. It's no wonder we're all stressed.
Checking death statistics 10 times a day isn't good for you
Initially, I checked the Worldometer site several times a day, thinking it could not possibly be as bad as I thought. No one else seemed to be that worried.
When everything started shutting down and more people were seriously concerned, I still spent my first hour every morning browsing the news on the virus. It was all bad and I found it hard to concentrate on work. Little things annoyed me.
I was already staying inside, not seeing my friends and family, working from home. Did me knowing exactly how much the death rate had climbed since yesterday do any good?
No, of course it didn't. That was a rhetorical question.
What you should do instead
Start the morning with something you want to do.
For some people it might be a jog or a bike read. Good for you. I did enough training when I was young to last until I'm 200. (I'm serious. Google it.)
Mine may sound really dorky but on my list for a long time has been wanting to get better at WordPress. I write this blog and one on the 7 Generation Games site. I wrote a blog on mostly judo and life for a dozen years, though I rarely update that any more.
I took some courses on lynda.com for a month and then I got busy for 8 months and did nothing. So, now I am back at it.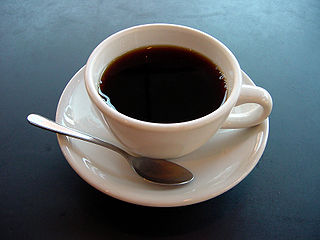 Every morning, I lay in bed, drink a cup of coffee and watch videos or read a book on WordPress
Whatever you've been WANTING to do, do that thing
Notice I said "wanting", not "felt you should do". No one looks forward to the next morning when they are going to clean out the junk drawer in the kitchen or do their taxes.
Three of the things I like most are coffee, sleeping late and programming. So, now, every morning, that is how I start my day.
Even better, my husband usually gets up, grinds the coffee beans and brings me up a cup so I don't even have to get out of my warm bed.
Tell the people who think you should start your day with the things you have to do that they should go eat a frog
You're at home. You're going to be home ALL fucking day! You can start off by playing a video game for an hour.
Get library card
Seriously, libraries are amazing. Before you start whining that the libraries are closed, know this …
Many libraries allow you to apply for a card online during the current pandemic
I have a card for the Los Angeles Public Library, the Santa Monica Public Library and, as a faculty member, I also have access to the National University library.
Through the Los Angeles library, I can download 15 ebooks a month using the Hoopla app. I can also download ebooks owned by the library and read these on a Kindle or iBooks app.
There is an app called Kanopy through which I can get six movies a month free.
I really like documentaries, so here is a place I've found a lot of interesting ones.
The Santa Monica Public Library only allows 6 downloads a month with Hoopla, which is why I needed two library cards!
There is just a lot of cool stuff, from apps to learn languages to checking out newspapers. Don't want to subscribe just to read that one article? Use your library card.
Okay, so there are my two recommendations for today:
Start your day with something you want to do.
Check out the free books, movies, magazines, newspapers and apps from your public library.
You can also play AzTech: The Story Begins, on your iPhone or iPad while you are waiting to hear my next post recommendation. It's an interesting idea. You'll see.