Oct
13
Let's get this out right up front – I have no question that there is discrimination in the tech industry. I gave an hour-long talk on this very subject at MIT a couple of weeks ago, where I pointed out that everyone's first draft of pretty much everything is crap – your first game, first database – and some people we give encouragement and other people we give up on.
That's not my point here. My point is that sometimes we are our own barriers by not applying to positions. Let me give you two examples.
First, as I wrote on my 7 Generation Games blog earlier, we reject disproportionately more male applicants for positions but yet our last four hires have all been men. This may change with the current positions (read on to find out why).
For the six positions we have advertised over the last couple of years, the application pool has looked like this:
GENDER
HIRED
—
Yes
No
Male
4
18
Female
2
4
We had one woman apply for the previous internship position we advertised, and we ended up hiring a male. If you look at this table, the odds of a woman being hired – 1 in 3, are greater than the odds of a man being hired, 1 in 5.5 . Yet, we hired twice as many men as women.
Why is that? Because more men apply. More unqualified men apply, which explains our higher rejection rate. If we explicitly state, "Must work in office five days a week", we will get men (but no women) applying who live in, say, Sweden, and want to know if maybe that is negotiable (no.)
We have also recently filled 3 positions, and will soon fill two more, without advertising. In one of those cases, the person (male) contacted us and convinced us that he could do great work. All four of the other positions were filled by personal contacts. We called people we knew who were knowledgeable in the field and asked for recommendations.
We happen to know a lot of people who are Hispanic and Native American, so 3 of those positions ended up going to extremely well-qualified people from those groups. The one woman we hired out of those five positions was actually recommended by my 82-year-old mother who said,
"Your cousin, Jean, is a graphic artist, you should check out her work."
As you can see from the photo of the 6-foot banner she made for us, she does do good work.
I see two factors at work here:
Women are less likely to nominate themselves. While men will apply even if their meeting the  qualifications seems to be a stretch (or a delusion), women are less likely to do so. I don't know why. Fear of rejection?
People are recommended by their networks and women seem to be less plugged into those networks. This is also true of minorities. We make no special effort to recruit Hispanic or Native American employees but since that is a lot of who we know, it is a lot of who THEY know and hence a lot of our referrals.
How do you increase your proportion of female applicants? You are going to laugh at this because it is the simplest thing ever. This time around, I wrote a blog post and tweets that specifically encouraged females to apply. And it worked! Well, maybe you would have predicted that, but not me. I would never have guessed.
Do you really want to hire Latino graphic artists or software developers? Come to the next Latino Tech meetup. Bonus: the food is awesome.
My point, which you may have now despaired of me having, is that affirmative action is a good thing on both sides. By affirmative action I mean being pro-active. If you are from an under-represented group, APPLY. Invite yourself to the dance.  If you are an employer, reach out. It could be as easy as having a margarita during Hispanic Heritage Month or writing a blog post.
In both cases, you might be surprised how little effort yields big results.
Don't forget to buy our games and play them. Fun! Plus, they'll make you smarter.
Sep
14
I went to the Western Users of SAS Software conference last week and came home sad. It wasn't for the reasons you'd guess.
No one sexually harassed me (as if!).
I did not forget how to code a confirmatory factor analysis in the middle of the pre-conference class I was teaching.
The other statisticians didn't make fun of me. (Not within earshot, anyway.)
All the other SAS programmers didn't refuse to sit and drink with me at the networking mixer.
It was actually during Maura Stokes' presentation on new developments in statistics procedures that I started to get depressed. You might wonder why discussion of adding link=alogit in PROC LOGISTIC so that the adjacent category is used as the referent would be a cause for dismay or what is disheartening about changing the default number of imputations in PROC MI to 25 from 5.
The problem is that as I sat there I thought,
This is some interesting stuff and I probably won't get the time to try hardly any of it.
Now, I do realize that not being able to play with the latest software is close to first on the list of First World Problems.
This isn't the first time I've been in this situation. When I started my career, I was a pretty good programmer. That's what we were called back then and it didn't bother us. Software engineer, software developer and data scientist weren't things yet.
After I earned my doctorate and started teaching, my husband was in an accident and I became the sole breadwinner for the family, so my consulting side gig grew and all of a sudden I had more people working for me than I could count. It was more like dozens than hundreds, but I just didn't have any time to count them. I also didn't have time to do nearly as much data analysis and coding as I would have liked and ended up in the unhappy situation that some of the people working for me were more up on the latest technology than I was. (NOTE to young people: If your boss is not up on the newest OS, language, update etc. it maybe isn't because he or she is unintelligent, uninterested or an old fogey but perhaps, instead, is doing the things that bring in the money to pay your salary.)
After a while, I disentangled myself, paid the bills and remarried, not in that order, and was able to get back to doing work that really interested me. However, here I am again, spending more time building a company than building a product.
A few weeks ago when we began our three months as part of the Boom Startup ed tech accelerator, The Invisible Developer turned to me and said,
"You know, I'll bet there came a point when Bill Gates started to spend more time building Microsoft than building operating systems."
I'd pout about spending so much time in meetings on convertible notes, discount rates and forecast returns but then I remember that:
All companies need some adult supervision, so it may as well be me.
The alternative to let someone else take the responsibility and make the decisions.
—- This is my company —
7 Generation Games: Learn math and Native American history
Get it for yourself or anyone who wants to be smarter
Aug
26
I certainly understand how you could think that all CEOs are rude and all investors are assholes but it's really not quite that simple.
This occurred to me today as for the 4th (or was it 5th?) time in a row, I told someone talking to me that I had to go because I had a meeting. It wasn't one long-winded person, either. Basically, every person I talked to today, I eventually hung up on to go do something else.
There were plenty of emails I didn't return, calls I didn't answer, copies of receipts I did not send, letters I didn't mail and requests for meetings I turned down.
"No, I'm very sorry. I cannot speak at your conference."

"No, I can't speak to your students about careers in the game industry. Perhaps someone else in our office can attend."
My first meeting was at 7:30 am. It's now 11:30 pm and I just realized I owed someone copyright forms from a month ago but in the intervening month I've been in North Dakota, Brazil, San Jose, Salt Lake City and back home again. So, they are getting scanned and submitted now.
Building a product and simultaneously building a company is hard work. Here is my schedule for tomorrow:
Fix bug in path after first math challenge in Forgotten Trail
Write summary of bonus level for Keith to code
Attend meeting on investor reporting
Write contract for data analyst
Finish pages for teaching lowest common denominator
Draft financial model for meeting on Thursday
… and a whole lot more.
It's not that I don't think the person asking for the meeting, receipts or information in their email is important, but there is not enough of me to go around. I think it will always be like this. Time management has nothing to do with it. The better you get in your profession, the more people want a piece of you. You will have to turn some down and put others off.
If you want to see what I'm doing in all of that time, click here to download a demo 
What about investors? They have it pretty soft, though, right? Why are they such jerks to people? The truth is, they aren't really, although it might seem that way. Let me explain
The fact is that many investors were at one time CEO, CTO, CMO or some other C involved in building a company. They put in years of getting up at 7:30 am and going to bed at midnight so when you come waltzing in with "a dream and a team" saying you are going to have 40% of an $8 billion market within 18 months, they mentally file you in the folder of "wasting my time".
Because they know what it takes to be successful, they are going to ask you a lot of questions about everything from market size to sales strategy to cash flow analysis. They also aren't going to give you a lot of time to answer and if you don't have the answers they often will dismiss you out of hand.
That doesn't mean they're jerks so much as realists, and laboring under the same time crunch they were as C- whatever- O . Imagine if you had several million dollars to invest, the number of people who would be trying to get in to pitch their idea to you. Maybe you are still doing some of whatever made you that millions of dollars in the first place.
Yes, I am sure there are some CEOs and investors out there who are arrogant jerks, but a lot more are just trying to fit into the hours in the day the accomplishments that make you want to take up more of their time than they have available to give you.
Aug
24
First, the big, exciting news, if you have not heard it  – we are one of EIGHT COMPANIES IN THE WORLD selected to be part of the Boom Startup Accelerator for Educational Technology. Can you tell that I'm super-excited about this?
At lunch today, for the second time in two days, someone asked me what exactly an accelerator does.
As our CMO, Maria Burns Ortiz, said,
Until you've been in one, it's really hard to comprehend all of the advantages of being in an accelerator.
Ever seen the TV show, Shark Tank? Imagine that happening every day, sometimes twice a day. You pitch your company and people ask you hard questions.
What is the market for your product? You say your games are for students in grades 4-8. How many students are there in that market in the U.S. ?
What is your cost of customer acquisition? For every game you sell via social media (twitter, Facebook, blogs) how much does it cost you?
Can we see your cash flow analysis? How much money do you 'burn' each month (sales – costs) ?
What is your sales strategy?
How many games did you sell last month?
Who are your main competitors? How much do they charge for their products?
Let me see your Profit and Loss statement. What does your balance sheet look like?
Do you have a financial model?  What are your sales projections for the next five years? Your cost projections?
Who is the usual decision maker on purchases of educational software?
All of these, and many more, are questions you should be able to answer about your business. Often, I would get asked a question and think,
Damn! I should know the answer to that – but I don't.
Boom Startup has about 40 mentors, with different areas of specialization. Some are experts in finance, others are in sales. Some specialize in sales to the education sector. They ask a lot of questions, and they help you find the answers. After two weeks, I know my business a lot better (and this is coming from someone with an MBA, PhD and 20 years of business experience). I can't imagine how much I will have gained after 12 weeks.
————-
If you want to see what this is all about, check out a free demo of our games here
—–
There is also money. Every accelerator is different. At Boom, you get $20,000 in cash, but there is also the opportunity for services which you are silly not to use. We got six months of pipe drive free, which has proved really useful for planning and tracking sales.
We received credits for Amazon web services, where we just moved our web site, free legal services to incorporate as a Delaware corporation, saved us about $1,000.
The downside? Well, it is exhausting. I'm writing this at almost 1 am and I got up at 9 am and have been working ever since. It's a good kind of exhausting, though.
Aug
19
A few months ago, in between everything else in my life, I had been working on applications for accelerators and an executive summary for investors.
While money is always a good thing, I was surprised by the unexpected benefits. The questions asked by investors are the same ones you should be asking yourself.
If you had additional funds, how would you spend it? How much would go to marketing, to software development, to legal, accounting and operating expenses? Asking this question made us look at how we re spending the money we do have, and re-allocate it in some areas.
What is your cost of customer acquisition? What marketing channels have paid off for you and which have not been worth it? Asking these questions led us to limit our efforts in some areas and expand others. Ads on Google and Facebook did not pay off for us . Social media – blogs and twitter – have been effective. ( Subliminal advertising: Check out our Fish Lake demo here!)
What are your biggest personnel needs? Marketing? Software Development? Management? Have you identified people that you want to hire? If not, how do you intend to find those people?
What are the strengths of your founders? Your staff? Are any of those people not pulling their weight? This is a question people are reluctant to ask and equally reluctant to quantify. Asking that question of ourselves has resulted in everyone taking inventory of their base camp projects and making items specific with fixed deadlines.
Now, it's our second week as part of the Boom Startup Ed Tech accelerator and I have to say it has been an exhausting and productive time.
Getting people to invest in your company is much more than refining your pitch (although we have done that as well). I used to mock those requirements that you describe the opportunity, your solution and your key team members in two minutes or less. No more. You know why? Because it shows that you know what is truly important to your customers and what is unique about your product and company.
As I've said over and over the past two weeks, almost everyone here knows they should have done things like identify market segments, track results of social media efforts, call potential customers and a hundred of other things. The fact is, most founders are so busy focused on building a product that they don't spend near enough time building a business.
Jul
19
It was recently noted on our company twitter account that I'm out of town so often that I've come to resemble the Travelocity gnome in more than stature.
I've been traveling on business for nearly my entire career. Despite the proliferation of Google hangouts, Skype, Webex, Go-to-Meeting, FaceTime and God knows how many other technological innovations, there are still a lot of situations that require me to head out of LAX to points north, south, east and west.
This lifestyle has definitely shaped who I am.
I'm always surprised at people who travel frequently and come home to a seven-bedroom house.
The reality shows on the "tiny house" movement fascinate me, in part because of the creative uses they make of space in their designs, but also because I can see myself living in a very small space. After all, much of my time is spent in one or two rooms in a hotel.
For me, living out of a suitcase for weeks out of every month has meant that I have pared down greatly the amount of clothes, books and other personal possessions I "need". The Invisible Developer points out that we could not live in a tiny house because his stuff alone would fill it up. That's what happens when you stay put – you accumulate things.
It was a big advantage for me growing up in a house with a lot of siblings and not a lot of space. That may not sound like an advantage, but the result was that I had to be able to study wherever I found a spot that was unoccupied – in the room I shared with my sister and younger brother, in the attic, on the back porch, a corner of the living room table.
To this day, I can work anywhere. I'm typing this on an ipad as the plane is landing. I'll sit in the airport and review a data analysis for a client that I'll download on to my laptop using the personal hotspot from my iphone. When I get to the hotel, HOPEFULLY there will be cell phone and Internet access so that I can finish the online course I'm taking on a new game development library. (Thanks, lynda.com !)
I really do travel far and wide, which means there are few things I can depend on having – no, not even internet or cell phone reception. This seems self-evident to some people but inconceivable to those inside the Silicon Beach/ Silicon Valley bubble.
Before I met The Invisible Developer, the longest I had ever lived in one house was 4 years. I'd lived in Japan, Canada, Pakistan, California, Minnesota, Colorado, Illinois, Missouri, Mississippi and no doubt other places I've forgotten by now. Since I had moved so often, traveling to a new place wasn't all that different from being in the relatively new place where I was living.
After 18 years in Santa Monica, I've gotten used to a location, and for the first time I find traveling a trifle unsettling because I have actually gotten settled somewhere. That's been reinforced by the fact that I work out of my home office a lot. Working at home is convenient because it is where all of my stuff is and it's full of people who know me,
Maybe that explains why I've started to give some thought to traveling less. I don't think that will actually happen, for a while, though. If I were to just stay home and write code, I could make a fairly good living, but then someone else would be flying hither and yon to meet potential partners, customers and investors and the final decisions would rest with that person. With responsibility comes a certain level of discomfort, regardless of what you told yourself it was going to be like "when I'm running things".
I'm not ready to turn over the reins just yet – which is why I'm finishing this from a plane to Minneapolis where I was re-routed after my flight from Denver to Minot was cancelled. So, now, I'll finally get a Minneapolis to Minot flight that lands around midnight and then drive 2 hours to Spirit Lake.
Wake me up when the glamorous part of travel starts.
————-
Want to see what the heck I'm flying around doing? 
We make games that make you smarter.
Mar
13
As further proof  that God has a sense of humor, my career has been full of reversals. Where I was once the pain-in-the-ass young hotshot who knew everything and thought my boss was stuck in the past century, now I have to deal with people like that.
For my first few years as an employee, I thought that managers were pretty much leeches on the productivity of the "real workers" like me.
How could they claim to be busy all of the time when they weren't actually making anything?
These days, I have to fight to get an hour or two to actually write code, and yet, I often work 12-14 hour days.
What do CEOs do all day? Let me give you a not-so-brief list, not at all in order because it never is in order.
Monitor budgets. I meet with our accountant, usually by phone, and review files she sends documenting where our expenditures are in comparison with budgets for each line item – supplies, travel, developer salaries, marketing expenses. It's my job to see that we don't run out of money. Because I am the owner of one company and CEO of a separate corporation, I make sure that expenses are apportioned to the right entity. I look over our corporate tax returns.
Review contracts and documents. Speaking of tax returns, there are a number of documents – tax returns, federal reports, contracts for employees and freelancers, rental agreements – that bind the corporation in some manner and require the signature of someone with that authority, that being me. Because I am not an idiot, I read all of these before I sign on the dotted line.
Answer questions requiring approval. Do we want to extend Joe's contract as an animator/ software developer/ janitor ? If so, how much do we want to pay him? Should he get a raise? Has he done a really bad job this year and should we consider letting his contract lapse and replacing him? Do we want to continue paying for a license for Unity / Coherent UI / Adobe Creative Suite etc etc. Some of these discussions are very quick and some take an hour or more.
Answer questions on priority. What do I want Mary to work on first? Is the new radio commercial more important than the video for the Kickstarter campaign? Should Sue document the module she just finished on the wiki before going on to the next part of the game or is our deadline just so tight that she needs to knock that level out immediately? Again, some of these discussions take a while. Is there someone else who can do the documentation while Sue goes back the previously level and debugs that? Is there anyone on the project part-time that could work more hours?
  Calls and meetings with people who are very important to our company. These can be people who give us money, potentially give us money, representatives from schools that our beta test sites. No matter what you do, there are people who you really want to keep happy because they are critical to your organization. You don't want to take the chance that they will be given the wrong information and put off to tomorrow because the person they are meeting with doesn't have the authority to make a commitment.
Meetings with people within the company. We have meetings weekly or bi-weekly with staff just for communication. Everyone needs to know what repository we are using for the latest game, who is in charge of starting the section of the wiki for that, who is doing the artwork and where it is stored and dozens of other things. Yes, maybe we could send out email or create a Google doc, but a meeting insures that as of noon on Monday everyone knew all of these things.
Applying for money. I spend probably 20% of my time on this. Some days it is 0% and other days it's 100%. This may be grantwriting, attending a meeting with an investor to determine if this is a good fit for us.
Being the public face of your company. This can be presenting at a conference, doing an interview with the press or a guest speaker at a meeting. If you are a start-up, your biggest competitor is apathy. Any way you can increase awareness that you exist is time well spent.
Administrivia. This is my name for all of the stuff that somehow collects and needs to be done. Email from people I met who I may or may not want to respond to and ever meet again – but I need to read it. Invitations to present at some conference, contract offers I may want to decline. Most of these things I can glance at and delete, but I get hundreds of emails a day. Over the past couple of months, I have brought my unread emails down from 1,600 to under 1,000. In-box zero, here I come!
Questions no one else seems to be able to answer.  What's our EIN number? Are we a C-corp or an S-corp. What's the password for our SAM account?
Learning. No matter what your industry, to be successful you need to be continually keeping up with your field, reading books on investment, javascript, game design, management and anything else that might be of value to your company.
Multiply each of these by a dozen times and you see why I'm writing this blog at 3 a.m.
————
Want to be even smarter? Play 7 Generation Games.
They're like push-ups, but for your brain.
Jan
23
Our Project Manager, Jessica,  made the very insightful comment at lunch the other day,
No one cares how hard it was for you to make. When people are looking to buy your product, all they want to know is what it will do for them.
That young woman has a bright future in marketing. Unfortunately for those who read this blog, I do not, so I am going to tell you how hard it is to make that last push to the finish line.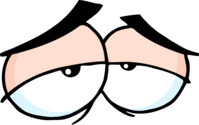 I quit counting the number of hours I worked this week when I got to 80. I'm sure The Invisible Developer had put in even more, because many nights (mornings?) I have gone to bed at 2 a.m. and when I wake up and check the latest build in the morning I find it was put up at 5 or 6 that morning. There hasn't been much blogging going on lately and I only have a bit of a minute now because I'm waiting to get the latest latest latest build so that I can make the Windows installer.
I've blogged before on the great value I place on "details" people and this week is a prime example of the importance of details.
You'd think that down to and past the wire – the last build of the game was supposed to be today and we have negative 68 minutes left in today – that we would be moving forward pretty quickly. Um, not so much.
At the beginning of development, you can easily find the problems – the question is what fraction of the fish are over one foot long when you caught 125 fish last summer and 25 were over a foot long. The correct answer is 1/5.  However, 25/125 is also a correct answer, as is 5/25 . Finding those problems is easy. You can check the answer while you are creating the pages, have it write to the console the correct answer, step through the logic. No problem.
Same thing with playing the 3-D part of the game. If you are at the part where you are supposed to be spearing the fish and there is no spear, then it is an easy enough fix.
HOWEVER, now we are supposedly at the end. So…
We make a version of the build for Mac and another for Windows.
We zip the Windows file because many systems block .exe files downloaded from the Internet to prevent malware installation.
We upload the zipped file to our server.
We download it.
We play the game from beginning to end on Mac.
We play the game from beginning to end on Windows.
That is, we go through every step that a user would — and somewhere along the way we find an error that we somehow missed in all of our earlier testing. Maybe something we fixed in a later stage of the game was a script that was used in an earlier level and now that doesn't work.
So … we go through all of the steps all over again. Yes, we do have debugging capabilities where we can skip to level 6 and test that, for example, but at the very end, you NEED to go through all of the steps your users will. Trust me. You can put in every unit test you want but it will not let you know that Microsoft or Chrome or some other organization put on this earth to try my patience now has a security feature that blocks the game from installing. You won't see that three problems and all of the accompanying instructional material were left out.If you start at level 6 you will miss the fact that there is a problem in the transition from level 5 to level 6. And so on ad inifinitum until you go to speaking in Latin and wanting to tear out your eyeballs.
We go through all of the details so that when you play it all you see is a game that works.
My high school English teacher told me,
If something is easy to read, you can damn sure believe that it was hard to write.
I think this is also true,
Any kind of software that is easy to use, you can damn sure believe it was hard to make.
Oct
9
I find it weird when I make people nervous. I've had people shake and stutter so much that I thought they had some sort of disability, only to find out later that it was a reaction to meeting me!
My family and friends say I'm intimidating, which I also find bizarre. I am, literally, a little old grandma.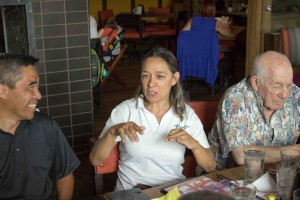 I said this to a friend who responded,
Are you kidding? You're just amazing! Do you think we forget that you were the FIRST American to win a world judo championship, have a Ph.D. , published a book last year, started a company that made a million dollars in less than two years, then started another company to make games, came out with your first game this year,  published scientific articles. Oh, and you raised four successful kids, one of whom is also a world champion and making movies.
He went on to an embarrassing degree about a lot more stuff. I'm not one of those fake humble-brag people, like the super-models who claim to be "so fat".
It's just that …. it's not like that when it's happening. Even to me, if I stopped and piled it all up like that, it sounds impressive, but day to day, it's not really like that at all.
Whether it's winning a world championship, earning a Ph.D., building a company or making computer games, it's not amazing when you're in the middle of it.
For example, I spent the last week fixing up our next game, Fish Lake. I improved the graphics, added gravity so that when a character walks off a hill, it falls down instead of walking around on the air. I added artificial intelligence to make the animals run around at random instead of just stand there. I modified the css  so that the input boxes for the math problems stand out better. All of those are minor fixes in the grand scheme of things. The purpose of the game I was working on is to teach fractions, which are a super important part of understanding math, but if it's not a fun game, kids aren't going to play it.
Tomorrow, my day starts with reviewing the quizzes one person wrote, followed by reviewing a PowerPoint and video clip someone else wrote to teach about reading graphs and then testing some software for podcasts.
Hopefully, enough days like this piled on top of one another and we'll have an amazing game.
It's just like in my judo competition time, when I trained three times a day, every day. Looking back, winning a gold medal and being best in the world was amazing.
In the middle of it, though, it's just getting up and working hard all day. Repeat a few thousand times.
Oct
7
Every day, every week, I face the same question that all entrepreneurs ask themselves –
"How do you know when you are done?"
Most days, I start work around 10 am and finish about 14 hours later. Usually, I take off an hour for lunch and an hour for dinner, or take a few hours in the middle of the day to get away from the office. Sunday, it was taking my grandchildren to the Natural History Museum and the park.
I average 10-11 hours a day, seven days a  week. Even then, there is no end in sight to the tasks I want to accomplish, goals I want to achieve. When there's no time clock to punch, no boss looking over your shoulder, how do you decide when it's time to hang it up for the day?
One answer is when you are just exhausted and making more mistakes than you are progress. Frankly, the prospect of just working every night until I fall asleep from exhaustion  isn't very appealing. I did that in the year after my husband died, and even though it was probably a preferable (and more profitable) way of coping than drinking myself into a stupor every night, I can tell you that  it's not a lifestyle I would recommend. The reality is that there is never, ever going to be a day at the office when I say,
Okay, that's it. No more work to do here. Time to head to the beach.
Some people (who are not me), would say that you should take off to celebrate achievements. For example, last week, I
 found out that a project we had worked on for a client had been wildly successful,
submitted a grant proposal to create a game for English language learners, including receiving written agreement from teachers in three school districts in three different states to assist with development,
finished 1/4 of the lectures for a course I will be teaching soon,
made major improvements in one level of the Fish Lake game, which we will be able to use for Spirit Lake as well,
found out that a huge school district is now using Spirit Lake,
renewed a consulting contract,
created css to improve our web pages in the Fish Lake game,
did the usual stuff of meetings, approving payroll, answering email, reviewing staff tasks on basecamp, updating a few things in the company wiki, approved a couple of employment contracts.
And all of this was accomplished with having spent all of Monday in airports and on planes flying back from Kansas City where I had been as coach for a judo team of seven students from Gompers Middle School. So … did I take off early? No, because I still needed to
submit a revised budget for a contract,
submit another revised budget for a grant,
rewrite the PHP for a client database,
get ready for an investors' meeting,
figure out what is wrong with the gravity in one level where the player is literally walking on air.
My unhelpful point here is that I DON'T necessarily take off to celebrate and I definitely don't take off when I have something that could be very important to our company, like a meeting with a potential investors during which I want to get as much information (and not look like an idiot) for that time down the road when we do need to bring in outside investors.
What I DO try to to do is stop working by midnight every night. There just seems to be something dysfunctional about not leaving the office the same day you came in, even if you come in at 10 a.m. I don't take off to celebrate so I can take off when I feel that I need a break.
One thing I can guarantee you for an absolute fact is that you will be less effective if you don't get enough sleep. You'll make mistakes you never would have made if you were not so tired. Knowing this,  another reason that I try to quit working at midnight so I can be asleep by 2 a.m. That gives me 8 hours to sleep before I get up and hit it again at 10 a.m.
Staying up until 5:30 a.m. as The Invisible Developer sometimes does strikes me as counter-productive. You're just going to sleep later  the next day, so why not just go to sleep now and start up again when you are rested enough to be more effective. Even if I do say so myself, this post I wrote about doing one more thing before you go to bed is worth reading. Often, that one more thing will be to make the list of the things that are a priority for tomorrow. I then can knock off with confidence that I'll get on those things first thing the next day.
I work hard, I work a lot, but I have learned not to make myself crazy trying to get everything done, because … at the end of the day, there's another day. That's how time works.
keep looking »