Feb
26
As I mentioned yesterday, banging away at 7 Generation Games has led to less time for blogging and a whole pile of half-written posts shoved into cubbyholes of my brain. So, today, I reached into the random file and  coincidentally came out with a second post on open data …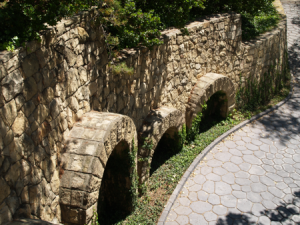 The question for Day 11 of the 20-day blogging challenge was,
"What is one website that you can't do without? Tell about your favorite features and how you use it in teaching."
Well, I'm a big open data fan and I am a big believer in using real data for teaching. I couldn't limit it to one. Here are four sites that I find super-helpful
The Inter-university Consortium for Political and Social Research has been a favorite of mine for a long time.  From their site,
"An international consortium of more than 700 academic institutions and research organizations, ICPSR provides leadership and training in data access, curation, and methods of analysis for the social science research community.

ICPSR maintains a data archive of more than 500,000 files of research in the social sciences. "
I like ICPSR but it is often a little outdated. Generally, researchers don't hand over their data to someone else to analyze until they have used it as much as their interest (or funding) allows. On the other hand, it comes with good codebooks and often a bibliography of published research. As such, it's great for students learning statistics and research methods, particularly in the social sciences.
For newer data, my three favorites are the U.S. census site, CHIS and CDC.
census.gov data resources section is enough to make you drool when it comes to open data. They have everything from data visualization tools to enormous data files. Whether you are teaching statistics, research methods, economics or political science – it doesn't matter if you're teaching middle school or graduate school, you can find resources here.
Yes, that's nice, but what if you are teaching courses in health care – biostatistics, nursing, epidemiology – whatever your flavor of health-related interests, and whether you want your data and statistics in any form from raw data to publication, the Center for Disease Control Data & Statistics section is your answer.
Last only because it is more limited in scope is the California Health Interview Survey site where you can get public use files to download for analysis (my main use) as well as get pre-digested health statistics.
It all makes me look forward to diving back into teaching data mining  this fall.
Comments