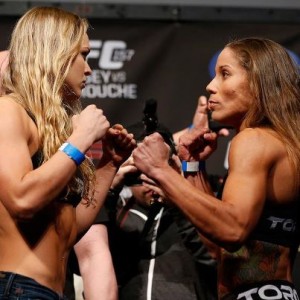 This is number 11 of 55 things I have learned in almost 55 years. You can find number 10 here , ten days ago, and that brings me to number 11.
"Just accept that you can't always do everything."
I'm very bad at taking this advice, as anyone who has ever met me can attest. Last night, Darling Daughter #3 had a world title fight in the UFC. That is mixed martial arts, which involves punching people and not actually art, as believed by a confused colleague who asked at what museum my daughter's work could be viewed. It was viewed at the Honda Center where she won by an arm bar in the first round. I was so nervous that the fight was 24 hours ago and I am STILL nervous even though it's over and she won, because I had nervous left over.
More people than I can count called or texted me and I did not get back to a few who I really should have gotten back to because they are good people and good friends, but I could only call so many people.
Also during the past 18 days we have had a Kickstarter campaign under way, which will (I am sure) come to a successful closure in less than three days. That has taken up a lot of time and it probably should have taken more but there was a proposal that I was writing that is really significant for our company, plus there was the fight. (I also had a book on matwork for judo and mixed martial arts released last week which I should have spent more time promoting.)
Since I am pretty certain the Kickstarter campaign will be successful, and I also have two proposals under review to complete further work on this game,  I should be working on game design and coding. Incredibly, I got a good bit done from Friday through today while stressing about my daughter, it gave me something to take my mind off of her fight. Still, I should get more done.
I have clients. Who pay me. Half of our income comes from consulting and I have had wonderfully forbearing clients over the past few weeks as all of this craziness has happened but I should be doing more to support their needs.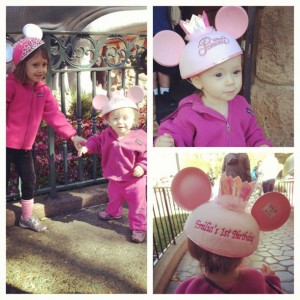 And my beautiful grandchildren are visiting from the east coast, so I should be spending time with them. At Disneyland. With princesses. Or so I have been told approximate 246 times.
Carl Rogers called this "the tyranny of the should", saying that we make ourselves miserable by constantly feeling bad about the things we SHOULD have done, but didn't. Often, he says, we didn't because it wasn't really what we believe but what we think we are supposed to believe is best for us.
In fact, there is no way on earth I could have done all of those things because there are simply not enough hours in a week. So, I figured out what I COULD do. I could only go to my daughter's fight on Saturday because they'd sold 15,000 tickets so they weren't going to reschedule it for my convenience. My grandchildren were only in town a few days. I did the 106 Miles demo in Santa Monica because, again, it was only on Wednesday and no one was moving it for my convenience. Doing the demo forced us to do a quality review on the game with a fine-toothed comb, so we did make some progress there.
The database I have been working on for a client can be modified later for the game, so progress is being made.
Still, I had to face up to that I could not do everything this week. I had to put off some of the database work and put off some of the book promotion. I will have to get together with some people in the weeks to come.
If you can't always do what everyone wants when they want it, that doesn't make you a failure. It makes you human.
Speaking of humans, as in young humans, also known as children … click on over to our Kickstarter for Spirit Lake – an awesome adventure game to teach kids math – and please back us. You'll get a fun game and other prizes. Your children will also get smarter. What more could you ask?