I'm Claiming my Love Stats Award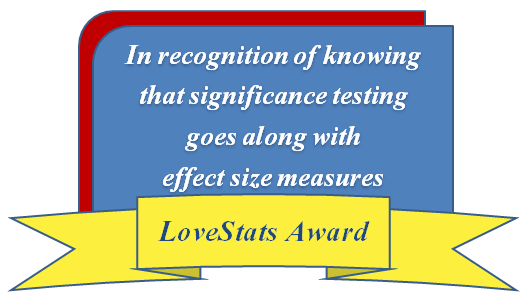 It's about time I got some recognition !
You can claim your own Love Stats award here.
Careful, of undeserved awards, though. The last person who falsely claimed a Love Stats award had multicollinearity in his measures, a high VIF and died of complications of homoscedasticity. You have been warned.