Feb
29
I have a confession to make. As a sixteen-year-old college freshman, I had no idea what people in business did. As a nineteen-year-old college graduate, with a BSBA, I didn't know much more.  My more affluent classmates had internships in the summer. My scholarship covered my tuition and sometimes room and board but left a lot uncovered, like textbooks, clothes and rent and food during the school breaks. So, I worked all summer at one minimum wage job or another, waitressing, selling shoes. When I told my grandmother I was going to go to graduate school to get an MBA she said,
"Mija, what do MBAs do?"
I told her,
"I'm not sure, Nanny, but I think they make a lot of money."
We both agreed that sounded good.
One reason I often speak at schools in low-income neighborhoods is that kids who attend those schools have very few ideas of career possibilities. They know their teachers, go to the doctor, see police officers in their neighborhoods – but they don't really get exposed to a lot of other professions.
Inspired by posts at the blog Some Lies on a day in the life at a research organization and a Day in the Life of Staff Scientist at 27 and a Ph.D. , I thought I would give a Day in the Life of a Consultant.
10: Coffee! Lucia comes to clean office.
10:30 -11:00 Coffee! Marisol stops by. She runs a small business doing data entry. I give her a pile of surveys and tax receipts to enter (in two different files!) . Check twitter. Read comments on stepwise methods. Agree they suck.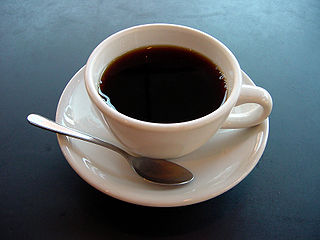 11:00- 11:30 Coffee! Read email. Delete 50 email messages for services I don't want. Respond to email from new potential client that yes we would be delighted to work with her . Read answers to yesterday's data questions, revise report accordingly. Review and approve website modifications and email for client approval. Respond to request to reschedule meeting that no, Friday, I'm in Ohio, and Monday I am in Boston, how about the following week. Client decides to meet tomorrow.
11:30 – 2:30 Coffee! Do tables for monthly client evaluation report in Excel. Email client questions about data. Why are some people included in the data base even though their last service date was years ago?
2:30 – 4:00 Coffee! Email taxes to accountant. Talk to client about additional work on website. Write eight pages on book I have contract to finish by July.
4:00 – Coffee! Work on paper for SAS Global Forum. Take break to talk on phone with oldest daughter and discuss general perfection of granddaughters.
6:00  Help youngest daughter with Algebra homework. Eat dinner. Watch news with husband. Offend daughter by telling her to shut up. Daughter stomps upstairs and refuses to speak to me the rest of the night.
8:00 Work on report for client.
9:00 Chardonnay. Read RFP from a local government seeking small business bids. Skim 85-page PART ONE of RFP, look at other five parts, detailing requirements. Note that no dollar amount is given, only "Under $100,000". Discuss with rocket scientist and agree there is no fucking way it is cost-effective for us to bid on this.
9:30 Work on PowerPoint for SAS Global Forum Paper
10:00 Ride exercise bike
12:00 Finish client draft report.
12:30 Write blog
1:30 Check survey data Marisol had entered. Decide to write program in the morning since it is past 1 a.m.
2:00 Write list of people I want to contact in the morning, after I have coffee
I wondered about posting this since it doesn't sound like a very exciting day, and I wasn't sure it was representative. I concluded that it was as representative as any other day.
About 80 days of the year I am in some other city. That is actually much less than it used to be. My children used to tell me that all of my stories of their childhood began, "Well, I was out of town at the time – ".
Some days I am chasing a problem and do nothing but bang out code for 14 hours. Other days I'm working on a grant proposal and just write.
In brief, being a consultant is a mix:
the business side – like taxes and invoices, having other people work for you doing anything you can outsource, like data entry, accounting or cleaning
doing business –  working with clients by email, in person and on the phone to get information on what they need, writing reports, analyzing data – and
getting business – responding to RFPs or to potential clients who contact us and want to work with us.
The good part is that there is a lot of flexibility. If I want to exercise for an hour, write a blog post or conference paper, no one can tell me to work on something different. The other good part is that if I want to start work at 10:30 and work until 2 a.m. I can.  Another good part is the variety. I can use Excel, SPSS and SAS, go from writing a report on meeting federal targets to an analysis of survey data to re-designing a website. Another good part is there is no commute. I work in an office in my house.
The bad part – I'm tempted to say there is no bad part. The biggest hassle is probably when clients pay late. I have a line of credit with the bank. The balance is currently at zero, but having that is a big advantage when people do pay late. When I started, I had to do a lot  more accounting, invoicing, budgeting – the business side – that really bored me. Now I can afford to pay other people to do most of that.
So, yeah, that's what I do all day.
Comments