Apr
24
Why?
Are you kidding me?
If you are a programmer, analyst, statistician, professor or student who uses SAS this is an opportunity to get to know your people and to get known.
I'm in Dallas for the SAS Global Forum, which I try to attend whenever I can. Yes, I could watch videos on the Internet, read books, read web pages, but I often don't because I have a to-do list a mile long.
By presenting at the conference, I have to review what I am doing in teaching with SAS Studio and why.
SHAMELESS PLUG: My session on Preparing Students for the Real World with SAS Studio is a good one for both anyone who teaches with SAS and for anyone who is new to the SAS world and wants a good introductory session.
Since I am at the conference, I have a little bit of downtime to look into SAS resources. My new favorite is SAS communities. It's a combination forum and free library. I must have looked into it at some point, because I had an account, but it seems to be more active now. I even submitted an article and poked around in the forum.
Then, of course, there are all of the sessions that I will attend, conversations  I will have with people, books I will hear about and buy, to read on the plane ride home.
It's a week of learning.
But , but, you stutter like a motor boat, it's expensive and far away. I can't afford it. Besides, I would feel uncomfortable presenting at the same conference with all of those people who wrote the books on SAS (literally).
The expensive part I get. The not feeling like you could present at the same conference part is just silly, so I'm going to pretend you didn't say that.
If travel and cost is an issue, present at your local conference. The call for papers for the Western Users of SAS Software (WUSS) is open. Do it now!
It is painless. You submit a 300-word abstract. You can submit a working draft of the paper at the same time. That's not mandatory but it improves your chances.
There is even a mentoring program where old people (like me), will help you revise your program and get ready to present.
Writing and presenting the paper will force you to think about what you are doing and why. You will likely make some contacts of people who will be potential employers, collaborators or drinking buddies.
What are you waiting for? A personal invitation?
Fine! Here you go.
Need a topic? Here are 10 I would like to see
The 25 functions I use most.
Uses of PROC FORMAT .
Multinomial logistic regression.
The many facets of PROC FREQ.
Factor analysis
SAS for basic biostatistics
Macro for data cleaning
Model selection procedures
Mixed models vs PROC GLM
SAS Graphs without SAS/Graph (because SAS/Graph appears to be written in Klingon)
My point is that if I sat here and thought of 10 off the top of my head after two glasses of Chardonnay and half a glass of the champagne someone who will remain nameless bought at Costco and brought here from a state in the WUSS region, then I'll bet you could come up with something really awesome stone-cold sober and given more than 60 seconds.
Let's recap what we have learned here, shall we?
Join SAS communities,
Attend conferences, whether national or global,
Don't be a wallflower – present!
Texas steak and wine is a good combination (not particularly related to SAS but true nonetheless)
Apr
10
Is that enough acronyms for you? I'll be speaking at Celebrating Equity: Women in STEM at ELAC.
STEM = Science, Technology, Engineering and Mathematics
ELAC – East Los Angeles College
It's 12:15 – 1:15 pm and it is free. There are six panelists (including me).
I presented last year and our company also had a booth. We hired two people who I met there.
Often, I hear people say that their company is all white/ Asian /under 40 because all of the developers / animators/ audio engineers  that applied just happened to fit that demographic. Here is a thought – perhaps you could go to, say, a college that is predominantly Hispanic and just maybe Hispanic potential employees might meet you there.
Here is another thought – perhaps if you attended events targeted at women in STEM, you might meet some there.
====
Wonder what a game would look like if it was created by a design and development team that was predominantly women?
Back us on Kickstarter, play an awesome game and wonder no more!
Apr
3
Any time I hear someone brag,
"I've never used X in my life,"
I automatically assume that whatever it is, they haven't learned it very well. Just about everything I've learned has come in useful, and the better I learned it, the more useful it is.
Take statistics, for example. There is nowhere in my life that knowledge of statistics isn't helpful. Darling Daughter Number 3 competes in mixed martial arts and I'm the worrying type.
Whenever her next fight is announced, the very first thing I do is check the fight odds. For the one coming up in Brazil, she is a 15-1 favorite. Knowing that makes my stress level go down a little. I'll still drop by her gym a time or two during camp just to reassure myself that all is going well. As I said, I'm a worrier.
Back our Kickstarter game, Forgotten Trail!  Read more about what I'm worried about today here. Watch the video. It's only 2 1/2 minutes!
The latest thing I'm worrying about is our Kickstarter campaign, but here again, statistics cheer me up. Two years ago, we did a Kickstarter campaign with a goal of $20,000. I should have researched a bit better in advance because even though Kickstarter touted  the 44% success rate that is an average (there's that knowledge of statistics again). Things that were less likely to get funded were projects seeking over $10,000, game projects and projects not featured on Kickstarter. We fit all three. Pretty depressing. In fact, looking at the statistics after we had started our campaign last time I found that less than 5% of campaigns raised over $20,000.
Well, we made it. You'd think we have learned our lesson, but due to a couple of reasons, I'll go into another day, we decided to do ANOTHER Kickstarter two years later. So, here we are today.
The bad news is that the success rate on Kickstarter has gone down. The overall success rate is now 39% .  The semi-good news is that the success rate for games actually ticked up a bit – it was 33% two years ago and it is 34% now.
The really good news: success tends to be all or nothing – 79% of projects that raised 20% of their goal ended successfully funded. Of projects that raised 41% of their goal, 94% went on to be successfully funded. We're at 42% and we still have two-thirds of our campaign to run, so I'm feeling somewhat less worried.
So, now that you know what the odds are, help a sister out and go back us. I know you have access to the internet, because you're reading this!
Mar
31
There is not nearly enough replication in scientific research. It's unfortunate that funding agencies and academic journals always want to see a new twist – a different technique, a different population. Personally, I'm very interested in reading studies that say:
"I did the exact same study as Mary Lou Who and I found pretty much the same thing."
One reason this is interesting is that it controls for the history effect. Maybe a specific event determined the outcome. A second reason I find replication interesting is that people are very quick to generate causal hypotheses to explain relationships after the fact. In a subsequent study, those hypotheses can be assessed. Do they still stand up?
Here is an example that comes up in my personal life a lot. People assume since Darling Daughter Number 3 is on TV and in the movies a lot that it helps my business.
Let's take a look at the graph below:
This shows website statistics for The Julia Group site. Those lines are average daily visits to this site in months when my little pumpkin had UFC world title fights. I used average daily visits to control for the fact that some months have more days than others. Contrary to expectations, the months when she had fights I had stagnant or declining number of visitors. Hearing this, some of the same people who had suggested her career would have a positive effect on business, without blinking an eye reversed themselves and said it must be because I was distracted and away from the office during those months.
Let's replicate that graph with data from 2012-2013. You see a pretty similar trend between the top and bottom lines. Over the past couple of years, visits have been rising, so the average daily visitors is higher than in 2012-13 but the pattern is the same – an increase during the months from September to December and fewer visits in the summer months. December 2012 was a little unusual compared to most years – usually there is a drop over the holidays.
Because I see these same trends year after year, I realize it's not at all attributable to how much Ronda is in the media in a given month. It's a seasonal trend. Since I write about statistics and programming a lot, I'm pretty sure more people come to this blog during the academic year when they are taking a class. Also, people can read my blog at work and pretend it is work-related, even if I'm just ranting about something that day, because, hey there is a possibility that it COULD be about something relevant.
This assumption is further supported by the fact that the lowest days of the week for website visits are Saturday and Sunday.
It's also interesting when you don't find the same thing
If one defines "interesting" as not getting what you want, I had an interesting experience with a research project recently. Replicating the project a second year, we ran into all kinds of technical difficulties and the results were far from significant. In short, the subjects did not receive the planned intervention so no effect of intervention was observed. Much swearing ensued. I'm now analyzing data from the third year of the same project.
Multi-year studies make so much more sense to me and it troubles me that there are not more of them. I understand the reasons. For one thing, there is so much pressure to publish in many institutions that people put out as many articles as they can as quickly as they can (everyone except for YOU, of course). They are expensive and it is hard to justify funding to study something you already supposedly studied and reported the results.
Yeah, I get it, but just like those people who confidently explain my website statistics, without replication it is too easy to be persuaded that one's first, or completely contradictory second, hypothesis is correct.
=============
Want to be even smarter? Back us on Kickstarter. You can check out the video to see what I am researching now. Yes, I collect data from video games with animated chickens. Don't judge me.
Mar
18
We were driving to the hospital to get some tests done and complaining about the traffic with Colorado Ave. closed for a couple of blocks for construction on the new train line. The Invisible Developer, brilliant, as usual, commented,
At least we have the luxury of worrying about every day things.
He was right, of course. After a few hours in the hospital, this was even more evident. There are a thousand reminders of how lucky we are. In the bathrooms, there is a cord to pull in case you need assistance. Let that sink in for a moment – there are procedures in place just in case going into use the restroom turns out to be beyond your physical capabilities.
Sorry to tell you, fellow citizens, but north Santa Monica is to Los Angeles like Florida is to the rest of the country – a place where old people go to die comfortably. This area must have the most people using walkers per square block outside of, well, Florida.
Everything turned out fine and by evening we were at The Fish Co with our granddaughter drinking Chardonnay and eating oysters (well, she was drinking milk and eating cherries).
Today was a sort of unproductive day. I worked on PHP code that did not work all day. By the end of the day, I had some ideas but nothing that actually ran. I worked on two different problems and didn't solve either of them. Much swearing ensued. I cannot find the photoshop file for a piece of artwork anywhere and I need it modified. Our wonderful artist is on vacation in Peru for another week.
We are out of dishwasher soap and the housekeeper comes tomorrow so someone needs to go to the store and buy cleaning supplies.
Maria had a baby and is writing a book and has been unavailable for several months.
All of my problems are nothing.
The book Maria is writing is a memoir with my other daugher, Ronda, who has been quite successful. Maria is a brilliant writer and the book is selling well months prior to publication. If it doesn't make the best-seller list, I will be shocked.
I have problems to solve because we have work. I live in an area with low crime, good weather and a good economy, which is why we have construction and traffic. People want to live here.
Years ago, when The Spoiled One was about 11 years old, she had an infection and there was a very brief period – about 24 hours – when she was in the hospital getting all sorts of tests, including for leukemia. Lots of very kind people tiptoed around us talking in hushed tones. It turned out to be nothing serious. We went home and back to the luxury of worrying about every day things.
This week, she was accepted on a club soccer team, turned 17 years old, took her SAT and was awarded a scholarship (again) for her fourth and final year of a college prep school that she will appreciate much more once she actually goes to college.
We took a picture of her in the hospital and I keep it to remind me that it is a luxury to be able to worry about every day problems.
Mar
13
As further proof  that God has a sense of humor, my career has been full of reversals. Where I was once the pain-in-the-ass young hotshot who knew everything and thought my boss was stuck in the past century, now I have to deal with people like that.
For my first few years as an employee, I thought that managers were pretty much leeches on the productivity of the "real workers" like me.
How could they claim to be busy all of the time when they weren't actually making anything?
These days, I have to fight to get an hour or two to actually write code, and yet, I often work 12-14 hour days.
What do CEOs do all day? Let me give you a not-so-brief list, not at all in order because it never is in order.
Monitor budgets. I meet with our accountant, usually by phone, and review files she sends documenting where our expenditures are in comparison with budgets for each line item – supplies, travel, developer salaries, marketing expenses. It's my job to see that we don't run out of money. Because I am the owner of one company and CEO of a separate corporation, I make sure that expenses are apportioned to the right entity. I look over our corporate tax returns.
Review contracts and documents. Speaking of tax returns, there are a number of documents – tax returns, federal reports, contracts for employees and freelancers, rental agreements – that bind the corporation in some manner and require the signature of someone with that authority, that being me. Because I am not an idiot, I read all of these before I sign on the dotted line.
Answer questions requiring approval. Do we want to extend Joe's contract as an animator/ software developer/ janitor ? If so, how much do we want to pay him? Should he get a raise? Has he done a really bad job this year and should we consider letting his contract lapse and replacing him? Do we want to continue paying for a license for Unity / Coherent UI / Adobe Creative Suite etc etc. Some of these discussions are very quick and some take an hour or more.
Answer questions on priority. What do I want Mary to work on first? Is the new radio commercial more important than the video for the Kickstarter campaign? Should Sue document the module she just finished on the wiki before going on to the next part of the game or is our deadline just so tight that she needs to knock that level out immediately? Again, some of these discussions take a while. Is there someone else who can do the documentation while Sue goes back the previously level and debugs that? Is there anyone on the project part-time that could work more hours?
  Calls and meetings with people who are very important to our company. These can be people who give us money, potentially give us money, representatives from schools that our beta test sites. No matter what you do, there are people who you really want to keep happy because they are critical to your organization. You don't want to take the chance that they will be given the wrong information and put off to tomorrow because the person they are meeting with doesn't have the authority to make a commitment.
Meetings with people within the company. We have meetings weekly or bi-weekly with staff just for communication. Everyone needs to know what repository we are using for the latest game, who is in charge of starting the section of the wiki for that, who is doing the artwork and where it is stored and dozens of other things. Yes, maybe we could send out email or create a Google doc, but a meeting insures that as of noon on Monday everyone knew all of these things.
Applying for money. I spend probably 20% of my time on this. Some days it is 0% and other days it's 100%. This may be grantwriting, attending a meeting with an investor to determine if this is a good fit for us.
Being the public face of your company. This can be presenting at a conference, doing an interview with the press or a guest speaker at a meeting. If you are a start-up, your biggest competitor is apathy. Any way you can increase awareness that you exist is time well spent.
Administrivia. This is my name for all of the stuff that somehow collects and needs to be done. Email from people I met who I may or may not want to respond to and ever meet again – but I need to read it. Invitations to present at some conference, contract offers I may want to decline. Most of these things I can glance at and delete, but I get hundreds of emails a day. Over the past couple of months, I have brought my unread emails down from 1,600 to under 1,000. In-box zero, here I come!
Questions no one else seems to be able to answer.  What's our EIN number? Are we a C-corp or an S-corp. What's the password for our SAM account?
Learning. No matter what your industry, to be successful you need to be continually keeping up with your field, reading books on investment, javascript, game design, management and anything else that might be of value to your company.
Multiply each of these by a dozen times and you see why I'm writing this blog at 3 a.m.
————
Want to be even smarter? Play 7 Generation Games.
They're like push-ups, but for your brain.
Feb
15
It is unnecessarily cold at 6 a.m. in Minneapolis in the middle of February, just in case you were wondering. If you know me at all, you know that two of the things I hate most in this world are getting up early and cold weather.
Despite that, I'm pretty satisfied this morning. I have cappuccino, free wi-fi and an electrical outlet to plug in my laptop. The installer for the demo version of Fish Lake that I built before taking off is now uploading while I type this. (You can download it here and play for free.)
Most of all, I'm happy thinking about the fact that I don't live in the Midwest any more. I hate cold and I love the ocean. Also, I'm not polite enough to live in the middle of the country. When someone says something incredibly stupid, like, I don't believe that measles can kill you because it's natural, I say,
Quit being such a dumb ass!
People in the Midwest just politely demur,
Well, that's a different opinion!
Nonetheless, I'm quite grateful to the Midwest.  I got two degrees here, one at Washington University in St. Louis and the other at the University of Minnesota. Still, I wanted to get the hell out, which I did, 18 years ago. Some of my friends and colleagues who just as strongly expressed a desire to leave are still here. Their reasons, on the face of it, all sound understandable.
My job is here.

My family lives here.

I don't know anyone in (insert tropical place name here)
This reminds me of a course I taught years ago on Conflict Resolution. One of the exercises went like this:
You and your spouse want to buy a lamp. You want a pink lamp. Your spouse wants a blue lamp. List all of the ways you could resolve this conflict.
The book listed over 20 possible solutions, including:
Kill your spouse. Bury him or her in the backyard and buy whatever the hell kind of lamp you want.
and
Divorce your spouse. There are probably a lot of other things they do that bother you.  Good riddance. Let them keep the furniture in the divorce and buy all new stuff exactly how you want it.
There were also several less anti-social solutions including:
Don't buy a lamp. Spend the money on a really nice dinner for two instead.
Keep your old lamp. Save up your money and buy a pink and blue checked couch.
Agree that you'll get a blue lamp but that the next piece of furniture, you get to pick.
Then there were the more off the wall solutions, like
Go off the grid! Move somewhere without electricity and live in the dark.
The author's point was that we  often restrict ourselves to the most common solutions, and while that may sometimes be a good thing (I am not advocating killing your spouse, unless maybe they are really really irritating) it often prevents us from getting out of a rut.
Your job is in Minnesota? Find a different job. There are jobs all over the country.  I ended up moving to San Diego and it was great.
Your whole family lives in North Dakota? You know what would show your family that you really love them? Moving them to somewhere that Mother Nature doesn't try to kill you six months out of the year.
You don't know anyone in the new place? Your kids have friends in New Madrid, Missouri? You'll make friends in the new place.
I'm not trivializing the difficulty in moving to a new situation, whether it is for better job, better weather or a better relationship where your significant other does not refer to you as "Hey, Stupid!"
What I am saying is that if you believe you will be happier and have a better life in Place X then there is no excuse not to do it. Maybe you can't do it today but start looking for jobs, saving your money and most of all, quit waiting for the perfect time or opportunity.
Your other alternative is to stay where you are forever. If that prospect makes you depressed, well, get moving.
Jan
25
What's it like starting a company with your spouse?
I get this question fairly often.
Several times now, I've heard investors say they don't like to invest in couples, while in the same breath saying that they like to invest in companies with co-founders who have known each other a long time. So … starting a company with your high school best friend, good. Starting a business with your spouse, bad.
This makes me very curious about the types of marital and family relationships these investors have. I'm well aware that many marriages end in divorce and possibly many families that stay together are dysfunctional. However, it's also true that family businesses are a staple of the American economy.
I can think of reasons why working with your family can be a disadvantage in growing a business – the primary ones being nepotism – promoting relatives over more qualified applicants, and difficulty separating work and family relationships.
However, I think there can be significant advantages, especially, as in our case, when we have been together a long time.
We know each other's strengths and weaknesses. The Invisible Developer is great with software but he hates meetings. He is never going to pitch – ever. On the other hand, if a new language, Swaboomi, is invented next week and it would be a significant benefit to our business, he will be writing excellent Swaboomi code before anyone else you know.
We have learned to work together as a team. My husband does the lion's share of his debugging in the Unity editor on a top of the line Mac. Last week, I spent 50 hours going through our latest game on Windows, on a cheap computer with crummy wireless, playing the game over from beginning to end. Bugs that might have slipped through the cracks, I picked up and fixed.
We can communicate with each other without getting emotional because we are on the same team. Not all couples can do this but you have to understand that I am married to the calmest person on earth. So, I can say, "Look, it's 4 am and we have spent the last year working on this game. I know we want it to be perfect but unless you find a bug that causes the computer to turn into a dinosaur and eat the player, we are releasing this public beta tomorrow."
We have commitment. When starting a company, losing a key team member is the kiss of death. The sole founder of another startup in our building (who doesn't know we are married) tells me every time he sees me that he is  going to lure The Invisible Developer away as a co-founder. Since his fringe benefits at 7 Generation Games include having sex with him and raising his children, I'm not too worried.
We're used to pulling our weight. I hate audio editing, but I do it. Dennis doesn't like design meetings, but he does it. It's like in a good marriage. When something needs to be done, there's no saying, "That's not my job."
We don't have problems at home with a spouse because of all of the hours put in on the job. In fact, it is appreciated and understood because we are both pursuing the same goal.
Time. Every investor would like to think the team is thinking about their company 24-7. When we think of a new game engine, JavaScript library or  idea for a function that could really expedite development, whether it is during dinner, as we're having our first cup of coffee or at 10 pm, there is someone else right there eager to hash it out.
Of course some couples have dysfunctional relationships and that can be a disadvantage. It seems to me that a couple who would have enough shared interests to start a business together are more likely to be the type who have commitment and good communication. Why would investors assume that all couples starting a business are the other type? Do they all have dysfunctional families themselves?
Jan
23
Our Project Manager, Jessica,  made the very insightful comment at lunch the other day,
No one cares how hard it was for you to make. When people are looking to buy your product, all they want to know is what it will do for them.
That young woman has a bright future in marketing. Unfortunately for those who read this blog, I do not, so I am going to tell you how hard it is to make that last push to the finish line.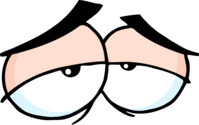 I quit counting the number of hours I worked this week when I got to 80. I'm sure The Invisible Developer had put in even more, because many nights (mornings?) I have gone to bed at 2 a.m. and when I wake up and check the latest build in the morning I find it was put up at 5 or 6 that morning. There hasn't been much blogging going on lately and I only have a bit of a minute now because I'm waiting to get the latest latest latest build so that I can make the Windows installer.
I've blogged before on the great value I place on "details" people and this week is a prime example of the importance of details.
You'd think that down to and past the wire – the last build of the game was supposed to be today and we have negative 68 minutes left in today – that we would be moving forward pretty quickly. Um, not so much.
At the beginning of development, you can easily find the problems – the question is what fraction of the fish are over one foot long when you caught 125 fish last summer and 25 were over a foot long. The correct answer is 1/5.  However, 25/125 is also a correct answer, as is 5/25 . Finding those problems is easy. You can check the answer while you are creating the pages, have it write to the console the correct answer, step through the logic. No problem.
Same thing with playing the 3-D part of the game. If you are at the part where you are supposed to be spearing the fish and there is no spear, then it is an easy enough fix.
HOWEVER, now we are supposedly at the end. So…
We make a version of the build for Mac and another for Windows.
We zip the Windows file because many systems block .exe files downloaded from the Internet to prevent malware installation.
We upload the zipped file to our server.
We download it.
We play the game from beginning to end on Mac.
We play the game from beginning to end on Windows.
That is, we go through every step that a user would — and somewhere along the way we find an error that we somehow missed in all of our earlier testing. Maybe something we fixed in a later stage of the game was a script that was used in an earlier level and now that doesn't work.
So … we go through all of the steps all over again. Yes, we do have debugging capabilities where we can skip to level 6 and test that, for example, but at the very end, you NEED to go through all of the steps your users will. Trust me. You can put in every unit test you want but it will not let you know that Microsoft or Chrome or some other organization put on this earth to try my patience now has a security feature that blocks the game from installing. You won't see that three problems and all of the accompanying instructional material were left out.If you start at level 6 you will miss the fact that there is a problem in the transition from level 5 to level 6. And so on ad inifinitum until you go to speaking in Latin and wanting to tear out your eyeballs.
We go through all of the details so that when you play it all you see is a game that works.
My high school English teacher told me,
If something is easy to read, you can damn sure believe that it was hard to write.
I think this is also true,
Any kind of software that is easy to use, you can damn sure believe it was hard to make.
Jan
11
After I recommended a business incubator to an acquaintance, one of my co-founders protested,
"But I thought you said incubators were useless."
I told her no, I didn't say incubators were useless.  I said they were useless for US at this stage in our company. There are times when the right incubator can be extremely helpful. The wrong incubator is useless always.
I remember walking into one of the latter type years ago in a small town in North Dakota. The "business incubator" consisted of one bored staff member with no education or experience in starting or running a business. There were a few very old computers she pointed me to  that she said I could use to search the internet. When I asked her if she suggested any particular websites she just shrugged and said,
I don't know. I'm just here to keep people from stealing the computers.
Other than the computers, the office had a few copies of a brochure on starting a business and that was it.
Useless.
When Erich, April and I started Spirit Lake Consulting, Inc., we used the services of a business incubator at the University of North Dakota. Erich was in the doctoral program there at the time and someone had mentioned it to him. They were extremely helpful. At this point, we all had some business experience – April was the controller for the tribe, Erich and I had both done consulting and Erich had been tribal college president. I had an MBA. Still, there was a lot we did not know about building and running a company. The UND incubator helped us in many ways.
First, they told us about a lot of resources of which we were unaware. The Small Business Innovation Research awards were one huge benefit to us that we learned about from them. They directed us to the Small Business Administration website that has lots of free resources for developing business plans.
Second, they provided us financial support. They gave us a $1,500 Phase 0 award that bought some of my time so that I could afford to take time away from clients and write our first SBIR proposal, which got funded. The set us up with two business consultants, paid for by the incubator. One was a graduate student, well meaning but pretty useless, who did something like a market analysis. The second was a very experienced and I am sure very well paid executive who gave us a lot of sound advice on business planning, writing SBIR proposals and marketing.
Third, they provided us contacts. When April was offered a job as General Manager of the casino, she was required to sell all of her interest in any other entity, including our company. We needed an accountant, since she had handled the payroll, taxes, and generally keeping the IRS from throwing us in jail. The incubator recommended our accountant, Donna Remer, who we still work with to this day on The Julia Group and 7 Generation Games.
An incubator is just like it sounds – for little baby companies just getting started. We're not that any more. We have an accountant, a business plan, an SBIR award. We know enough about the GSA schedule to know it's not for us. We have an office, computers, printer, server.
At this point, an incubator would not be very useful for us. At one point, though, it was extremely helpful, and it may be that its extremely helpful for you.